Keah Brown is a journalist, author, and screenwriter. She is the creator of #DisabledAndCute, and her work has appeared in Teen Vogue, Elle, Harper's Bazaar, Marie Claire UK, and The New York Times, among other publications. Her debut essay collection The Pretty One (Atria Books) was published in 2019, and her writing has appeared in the anthologies Disability Visibility edited by Alice Wong and You Are Your Best Thing, edited by Tarana Burke and Brené Brown.
I had the opportunity to interview Keah, which you can read below.
First of all, welcome to Geeks OUT! Could you tell us a little about yourself?
Thank you for having me! I am a journalist, author, screenwriter, and studying actress. I love to tell stories, that's the Throughline of the work that I do. I'm also a person who loves concerts, cheesecake, Drew Barrymore, and Paramore.
I am also a person who thinks that joy is revolutionary and now more than ever we deserve things that make us want to get through each day.
What can you tell us about your latest book, Sam's Super Seats? What was the inspiration for this story?
Sam's Super Seats is one of my dreams come true. It tells the story of Sam, this adorable little girl with Cerebral palsy, who goes back to school shopping with her mom and her two best friends. While at the mall, she learns the importance of comfort and rest and listening to her body.
The inspiration for the story was me writing a story that I would've loved as a child. Growing up I didn't see any books for children featuring stories of little black girls with any disability let alone mine, cerebral palsy. So, in many ways, this book is my way of giving little Black girls and children of all races with disabilities a slice of representation I never had. The dream could only be a reality because of the fantastic work of the team at Kokila, penguin kids, and my amazing illustrator, Sharee Miller.
What drew you to storytelling, and what drew you to children's literature specifically?
I have been storytelling in some way since I was a child. The stories were not always good because we have to start somewhere right? For me, there is magic to Storytelling the ability to be lost in someone else's world for a while, to give our sometimes racing brains a break. I was an early reader, I loved and still do love reading books and I knew from a very early age that if I ever had the chance to tell stories of my own, to potentially give readers a chance to give what was given to me, to share in the magic I was going to jump on it. I am very grateful that I get to do this for a living and hopefully people enjoy the magic that I create too.
One of the most Virgo things about me is that I have a ten-year plan document on my computer. Writing a children's book has always been on that list. When my editor from Kokila, Sydnee, reached out to me with The idea of creating a children's book after she'd read and thankfully enjoyed The Pretty One, I leapt at the chance. As an early reader books were my Safe Haven and I wanted to be able to give that specifically to children one day I'm just so glad that that day is here.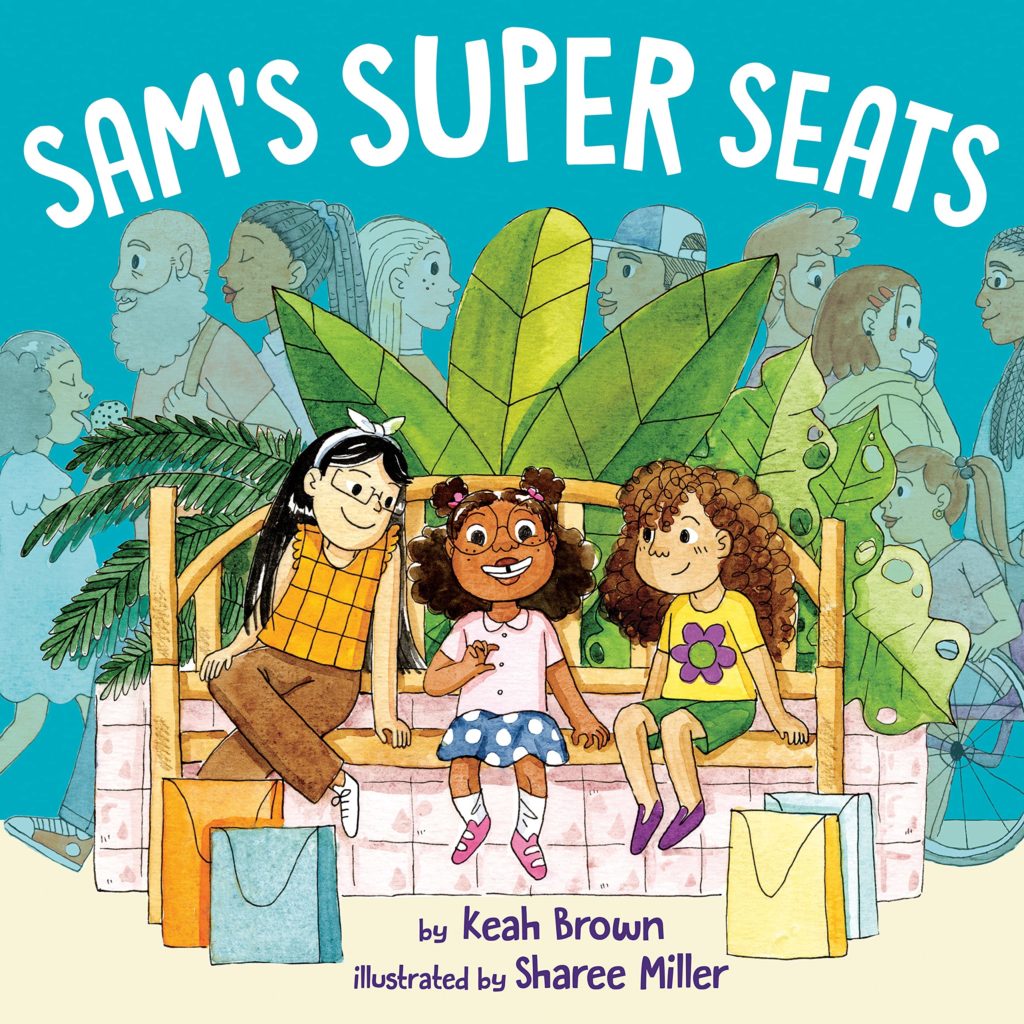 As the writer of The Pretty One: On Life, Pop Culture, Disability, and Other Reasons to Fall in Love with Me, what drew you to writing non-fiction?
The thing that is most interesting is that fiction is my first love, I will always have a soft spot for fiction. However, with The Pretty One, I had the opportunity to write about things that I didn't really have the opportunity to write about in my one-off essays or interviews, or articles as a journalist. With The Pretty One, I was able to talk about things like music, grief, family, platonic love, my love for TV and film, and more in a more in-depth way because I had the page space.
As a Black, disabled, queer author much of your writing has been highly personal in regards to describing your specific experiences and identities. How would you say you balance creative drive (and career needs) versus preserving your own vulnerability?
Well, with each piece of writing I think about craft. What is the way that I want to tell the story, and why do I want to tell the story? and What lends itself to the story and what doesn't? The way that I preserve my own vulnerability is with the recognition that I don't have to share everything with everyone. In my work, especially in my nonfiction work, I share what serves the story and the things that are just for me are simply just for me. My non-fiction work is highly personal but it is not the whole of me. Early on in my career, I was sharing everything, letting it all hang out, and then after some advice from a few prominent writers that I deeply admire and trust, I learned that I didn't have to give everything away in order to get a byline in the first place. Now I'm in a place in my career where if I do write something that's non-fiction, like The Pretty One or an essay, I let craft also dictate when, how, and why I tell a personal story. Sometimes I think it's easy for people to forget that even when we're telling stories of our own lives that takes effort and it's not just like a diary entry on the page.
How would you describe your general writing process? What are some of your favorite/most challenging parts for you?
My general writing process depends on the thing I'm writing. If I am writing a book I outline first. Outlining is not my favorite thing but it is a necessary piece of the process, especially in writing longer works. If I am working on an essay or a story for an anthology, I usually skip the outline and just start writing. When I am co-writing something like the musical that I am currently cowriting, we outlined extensively for weeks because it is also a longer work. On the off chance that I'm writing something like a poem, that usually happens at like 3 AM so there's no outlining involved in that process either. However, I cannot write at all without music. So, regardless of genre, Music has to be playing while I write and it has to be songs that I know.
My favorite part about writing is truly creating worlds and people that others can get lost in, that even if I need to I can get lost in. Sometimes we all need to step away from the real world for awhile. So, when I'm writing, my favorite part is knowing that I enjoy the story that I'm creating and letting the worry about if anyone else will fall away at least until it's over.
The challenging part of the writing process is knowing that there are just going to be some days where nothing comes and to give myself grace on those days and to not feel like a failure because I didn't write anything good that week or that day.
As an author, who or what would you say are some of your greatest creative influences and/or sources of inspiration?
Music, movies, and TV is one of my greatest sources of inspiration. One of the coolest things about being creative is seeing different genres create and being inspired to create in your own because of it.
As far as people, Roxane Gay, Ashley C. Ford, Issa Rae, Shonda Rhimes, Andie J. Christopher, Jasmine Guillory, and Samantha Irby.
Aside from your work as a writer, what would you want readers to know about you?
I want readers to know that I absolutely love getting to tell stories and then I want to tell stories via film and television as well. I want readers to know that I do not take them for granted and that I'm grateful that they exist at all.
I am simply your average disabled black girl who loves love and a happy ending. 🙂
What advice would you give to other aspiring writers?
There will be days when it feels impossible to write and days where nothing good comes but try and remember that even your favorite writers have those days. Don't give up on yourself or your story. Sometimes, will spend a day writing and none of it will make the final product but that's also a part of the process.
Let your first draft be bad, it's supposed to be bad. First drafts are just about getting words on the page. It does not have to be perfect, rid yourself of the idea that everything has to be going perfectly well or that you have to write the next great thing in order to start writing. Just start writing
Are there any projects you are working on or thinking about that you are able to discuss?
Absolutely. As I mentioned earlier, I am co-writing a musical about two twin sisters who are out looking for adventure, I am dipping my toes into the film and TV space, and I've got a young adult book coming out next spring.  I also am continuing to take acting classes and I plan to draft out what will be book number four toward the end of the year.
Finally, what books/authors, particularly relating to queerness/disability, would you recommend to the readers of Geeks OUT?