Jay Coles is a graduate of Vincennes University and Ball State University. When he's not writing diverse books, he's advocating for them, teaching middle school students, and composing for various music publishers. His debut novel Tyler Johnson Was Here is based on true events in his life and inspired by police brutality in America. He resides in Indianapolis, Indiana, and invites you to visit his website at jaycoleswrites.com.
First of all, congratulations on your upcoming book, Things We Couldn't Say! How did you find yourself coming to write this story?
Thank you, thank you. Gio's story came to me quite easily during the period of time I was stuck in my house in quarantine this past year. I knew that once Gio first popped into my thoughts, that his story was one about love, parental abandonment, forgiveness, second chances, and all the ways that family can hurt each other. Gio's story is one that I can really empathize with because a lot of Gio is actually, well, me.
What drew you to writing when you first started? What keeps you motivated to keep writing despite the challenges?
I've always been a writer. Before I wrote books, I wrote instrumental/symphonic music. The idea of telling a story (whether it's through words or music notes) is the joy of my heart. Also, I love the idea of starting a task and completing it. There's no greater feeling, in my opinion, than finishing a draft of a book. I feel like that's an easy motivation for me to finish writing, but to start? That's a whole other thing.
Your book explores an interracial relationship between the two characters, Gio and David, who come from very different places mentally? What were the hopes in writing a relationship like this?
I wanted to show just how two VERY different people can come together and love each other well, to reveal layers of each other they didn't know they had, and to show how even people who feel like love aren't meant for them or in the cards they've been dealt are worthy of love, of any kind, if they want it. Also the trope of unlikely romantic love interests will forever have my heart. Wait. Is that even a real trope?
Part of the book's beauty in navigating family, navigating the pain caused by those you love as well as the joy in found family? Was this always something you wanted to explore?
I looooove talking about found family and how family can be those we are born into or those we walk into later in life. Long story short, family can be complicated. Family are the people who know us the most and who are supposed to love us the most, but they can also be the ones who hurt us the worst and cut deep wounds into us that last years and years and years. I feel like this is super underexplored in YA, so I'm very glad to continue that conversation through Things We Couldn't Say.
What's a question you haven't been asked yet but wish you were asked?
I wish people asked me about the playlists in the book. Now, I know, I know. The book isn't out just yet, but I'm hoping people ask me about the music in the book.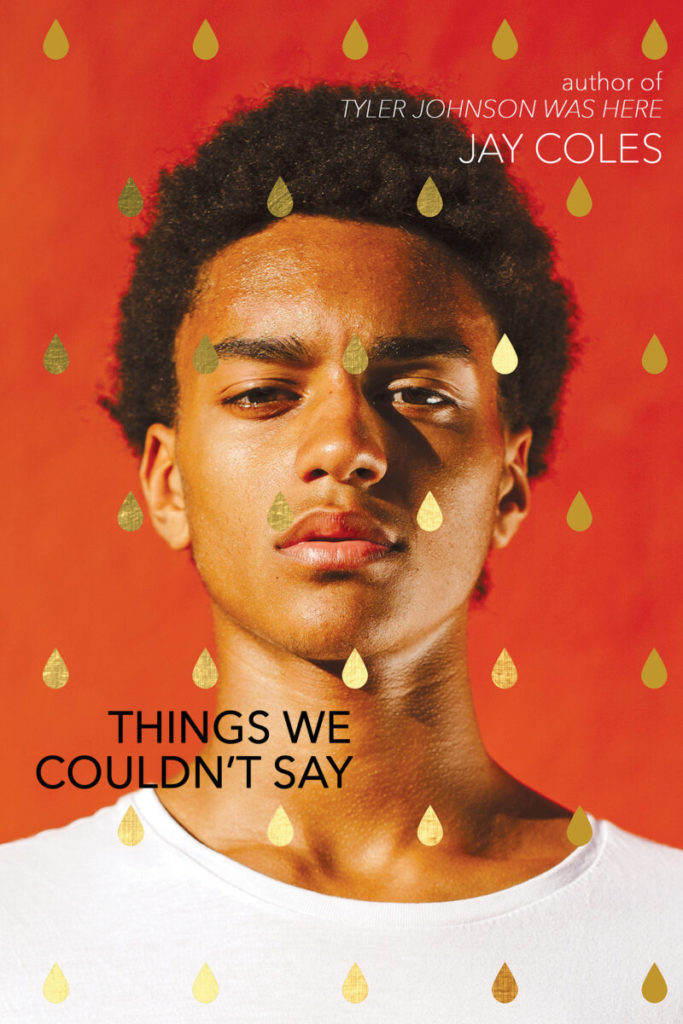 Besides being a talented author, what are some things you would want readers to know about you personally?
I'm a professional musician! I play drums!
What advice would you give to other writers on their own writing journeys, especially QPOC writers?
I hate when people give advice to write every single day; that's SO unrealistic. The only thing I'll say to young writers is to enjoy the journey – enjoy the initial drafting stage, the editing, the querying, the eventual publication, etc. We are all somewhere along in the journey of life together, let's enjoy the little moments, even the ones that feel incredibly hard to enjoy.
Are there any other projects or story ideas you are currently nursing and could tell us about?
I am working on SEVERAL projects, but sadly none I can talk about just yet. But stay tuned!!
Finally, what are some LGBTQ+ stories you would recommend to the readers of Geeks OUT? Jay's Gay Agenda by Jason June, Between Perfect and Real by Ray Stoeve, The Darkness Outside Us by Eliot Schrefer, and Rise to the Sun by Leah Johnson! For middle graders, I'm a big fan of GEORGE by Alex Gino.
---
Cover photo of Jay Coles by Victoria Ruth Photography