Remember that episode of The Twilight Zone where the bombs fall and the world ends, leaving one man and all the books he could ever read? Well whatever you do don't drop your glasses because it's true, there really is time now. As a brief aside, I do want to make it clear that things are really hard right now, I know people are suffering, and it isn't my intention to be crass or flippant when it comes to talking about the coronavirus. I've personally been in quarantine for about a month now, and I have a tremendous amount to be grateful for, but this isn't something any of us have experienced before, and some days are better than others. Everyone is doing what they can, and for a lot of us that just means keeping ourselves inside for the time being. To that end, I've curated a list that I hope will include something for everyone, and that might fill your days with more reading and less worrying.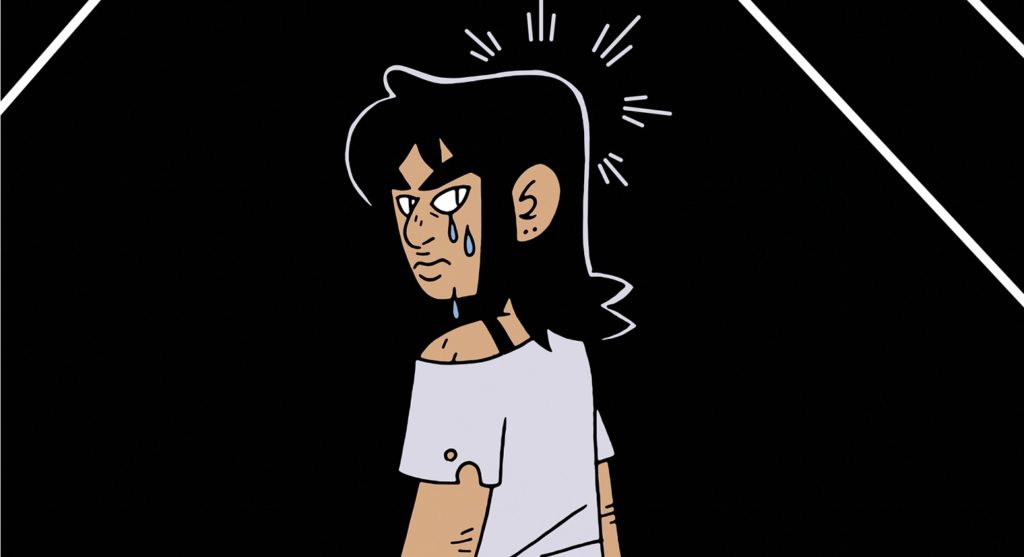 Written and Illustrated by Liz Suburbia
While it may not be about the exact thing the world is going through right now, this 2015 GN about mysteriously parentless children in the small town of Alexandria does touch on several themes which feel more universal than ever at the moment. Isolated, with little knowledge of the outside world, and a sort of vague hope that things will go back to normal eventually, Suburbia's characters are left to fend for themselves. The mystery of their circumstances, and the lives they build inside their own special society, are all at once nostalgic, heartbreaking, and a little bit enchanting. Be prepared to read it twice, as the last page might just make you want to jump right back to the beginning.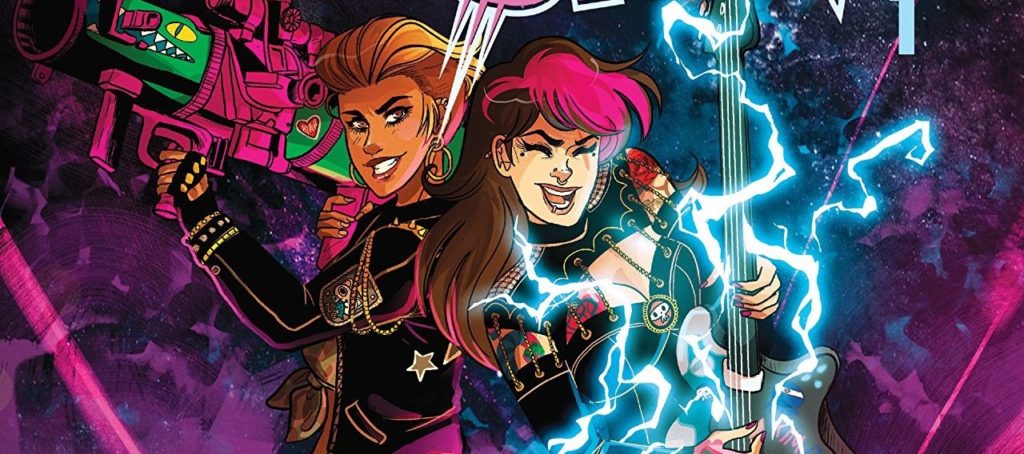 Written by Magdalene Visaggio
Illustrated by Eva Cabrera
Colored by Claudia Aguirre
Lettered by Zakk Saam
Immediately after watching the premier of Syfy's Vagrant Queen, based on the Vault Comics series, you'll want to go back to the sprawling, madcap sci-fi romp that revealed writer and co-creator Magdalene Visaggio as a force to be reckoned with. The setting of Kim & Kim is developed with so much genuine joy, the pages practically giggle with delight. With three volumes ready to read right now, it's a goofy, fun time that lures you in with badass space queers and eyeliner powered necromancy before blindsiding you with heavy feelings and characters with an immense amount of depth.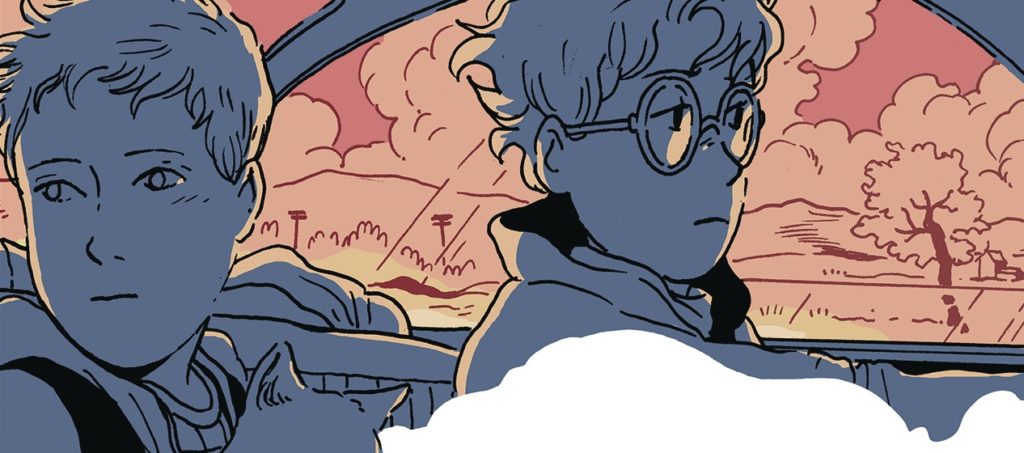 Written and Illustrated by Tillie Walden
Okay, just to get this out of the way, none of Walden's books are to be missed. I chose this one in particular to be on this list for two reasons. One, it is her most recent published work, and two, I assume you've already been told to read On a Sunbeam (which you can read for free on the internet right now if you haven't, or heck even if you have). Are You Listening is a soft and quiet story, given an amount of room to breathe that is, while not unprecedented in comics, certainly quite uncommon. Emotions hang in the air across its pages, waiting for you to digest them at your own pace. Trauma, family, and sexuality are explored so carefully and thoughtfully, you almost don't notice the terrifying surrealism building in the background. This is one of those books that will have you flipping back and rereading scenes over and over with each new piece of information you get.
HOW TO FAKE A MOON LANDING: EXPOSING THE MYTHS OF SCIENCE DENIAL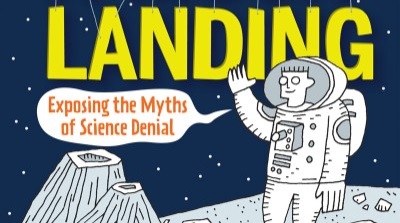 Written and Illustrated by Darryl Cunningham
Previously published under the title Science Tales, this non-fiction graphic novel is a great read for any season, but particularly valuable at a time like now, when misinformation is both deliberately and unintentionally spread like, well, a virus. Cunningham unpacks the history behind several scientific topics, and the misinformation surrounding them. Subjects like vaccines and climate change can seem impossible to argue about with those that dismiss them. And even if you agree with the science you may not fully understand it. How to Fake a Moon Landing lays these and many more issues out in a way that is clear, easy to understand, and most importantly, evidence based.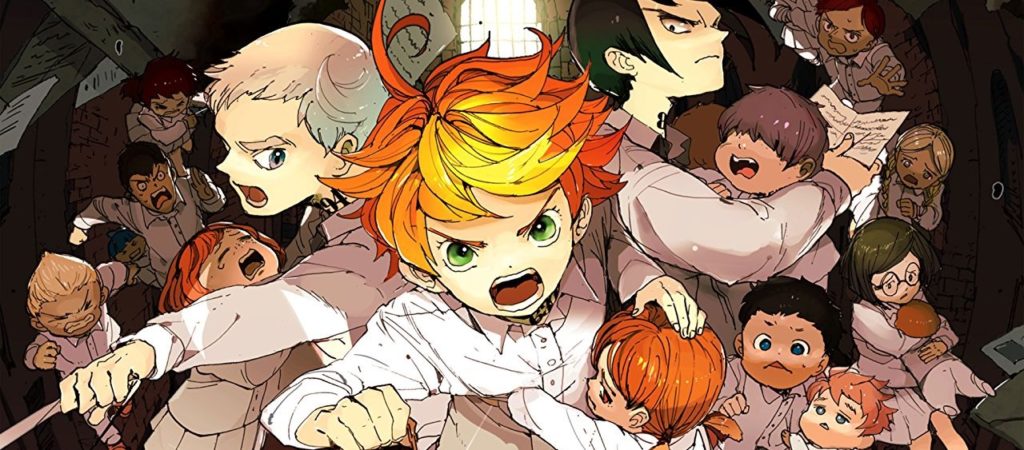 Written by Kaiu Shirai
Illustrated by Posuka Demizu
Translated by Satsuki Yamashita
Lettered by Mark McMurray
Feeling trapped? Need an escape? Sounds like you might identify somewhat with the plight of Emma, Norman, and all the other kids living in Grace Field House. These children are living a relatively pampered life, never really bothered by the fact they're not allowed to see or go beyond the grounds of the orphanage. That is until they accidentally learn the true purpose of Grace Field House, to harvest and sell humanely raised meat. Oh, it's not the same as what you're feeling, surely. We haven't been asked to stay indoors for any secret, sinister purpose, regardless of the rants your neighbors keep posting on Nextdoor. But it is very understandable that you might be feeling frustrated at our circumstances. So I offer you, as an outlet for that anger, a story of betrayal and heartache and terror and loss.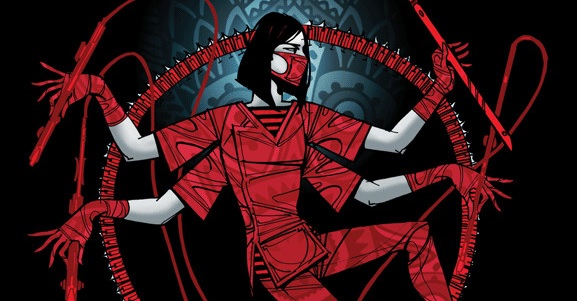 Written by Sara Kenny
Illustrated by John Watkiss
Colored by James Devlin
Lettered by Jared K Fletcher
When the first issue was released in 2016, much attention was given to the behind-the-scenes, multimedia experience of the book's tie-in app. And yes, it was very unique and interesting, no doubt, but removed from that completely, Surgeon X is a truly phenomenal, intriguing, and prescient series. London in the grips of fascism and class divide, a promise to "Make Britain Strong Again," nationwide protests as the wealthy hoard life saving medicine. So yeah, one or two real world parallels there. The main plot of this comic, edited just so you know by Vertigo and Berger Books legend Karen Berger, follows a new kind of masked vigilante, Dr. Rosa Scott. Choosing to turn her back on a cruel and broken healthcare system, Rosa goes underground to perform illegal medical care, saving lives that her hospital and government have deemed unnecessary.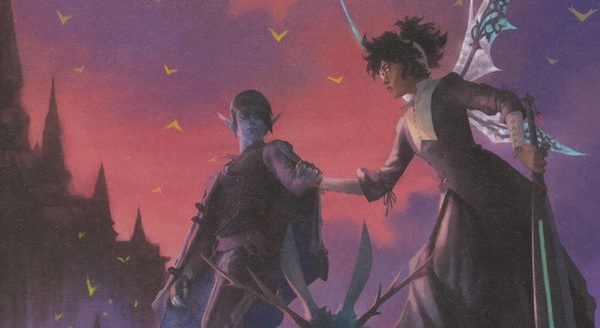 Written by Delilah S. Dawson
Illustrated by Matias Basla
Colored by Rebecca Nalty
Lettered by Jim Campbell
Okay, yes, I hear you. These are starting to hit a bit close to home. So maybe you want something that feels a little less here and now? Sparrowhawk follows Artemesia, illegitimate daughter of an absent navy father. After her classic fairy tale wicked stepmother decides to make her useful to the family by marrying her off, Artemesia finds herself displaced to the kill-or-be-killed world of the fae. Frankly, I wish I had more time to dive into this one specific series. Though its release went a bit under the radar at the time, it was in my humble opinion, right alongside Crowded as one of the best new titles of 2018. A whimsical, Labyrinth-like adventure, memorable characters, elegant victorian dresses, nightmarish creatures, heaps of blood, plus colors and letters that elevate every single panel to a perfect example of comics at their absolute best.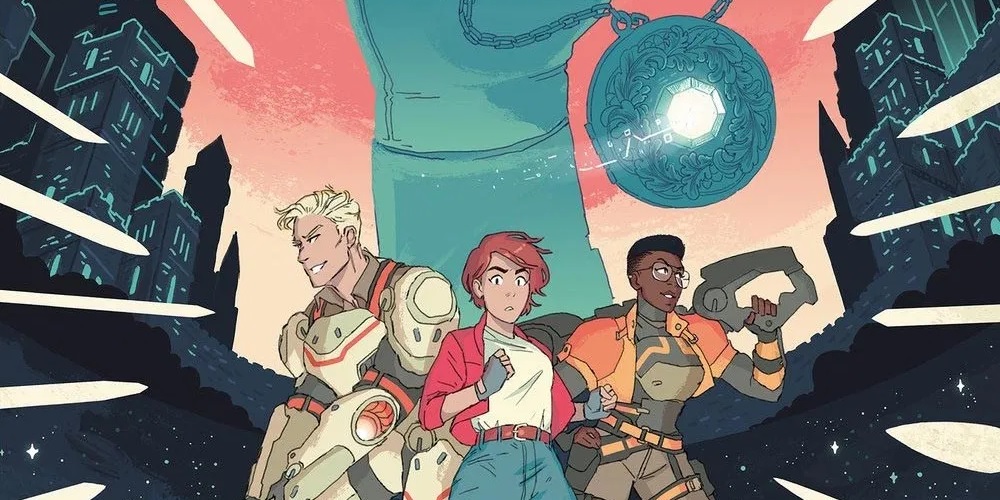 Written and Illustrated by Hannah Templer
While we're on the subject of fantasy escapism, let's take a hard turn into space. Cosmoknights overflows with love and hope and sincerity. A heartwarming tale of a mechanic searching for her runaway princess, with generous helpings of gladiatorial sci-fi sports and super-spy intrigue! Templer's world bursts with color and wonder, from the cyberpunk alleyways to the grand, romantic architecture of space coliseums. Also worth noting are her big, bold onomatopoeias, like musical, laser light shows sprawled out across the pages. But what is most special about this series is that it centers lesbian characters of all shapes, shades, and sizes, and thoroughly explores the dynamics of many kinds of relations between women, be it friendship, mentoring, or sapphic love.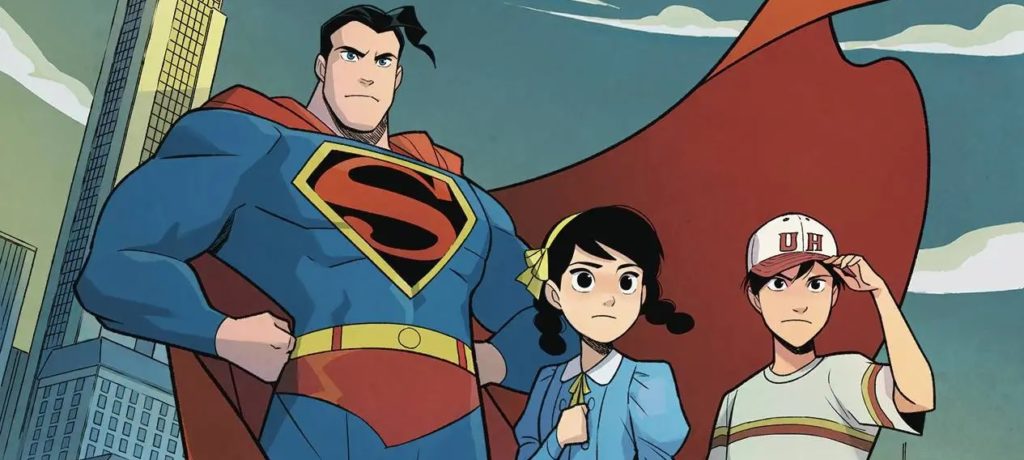 Written by Gene Luen Yang
Illustrated by Gurihiru
Lettered by Janice Chiang
With racist rhetoric filling up twitter, causing arguments with your family, and dripping from the mouths of public officials, there is a powerful catharsis in reading a story by the writer of American Born Chinese and the artists of Gwenpool, where Superman, icon of icons and the original socialist agitator, just beats the ever living snot out of some cowardly, hooded bigots. Based on the classic radio drama, in which fictional journalist Clark Kent blew actual, real life Klan secrets wide open, this retelling for modern readers of all ages combines classic heroic action with the timeless struggles of American immigrants.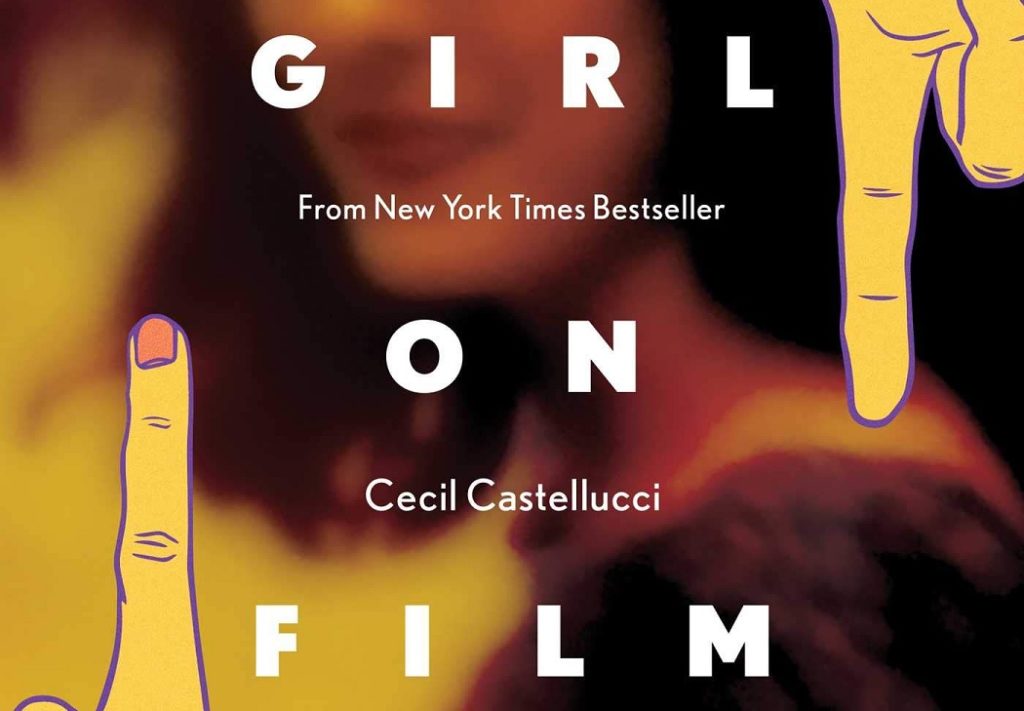 Written by Cecil Castellucci
Illustrated by Jon Berg, Melissa Duffy, Vicky Leta, and V. Gagnon
What is it exactly that lands this recent graphic memoir by The Plain Janes and Shade, the Changing Girl writer, Cecil Castellucci on this list? Frankly, just the fact that I will use any excuse to talk about it. Girl On Film's autobiographical narrative is laid out brilliantly, flashing between several periods of life and growth, and a present day conversation between the author and her father about the fragility of memory. While that sounds like a lot, it's made very easy to follow by the different artists representing each time frame. An unflinchingly personal story that explores how we form perceptions.
ALL WE WE EVER WANTED: STORIES OF A BETTER WORLD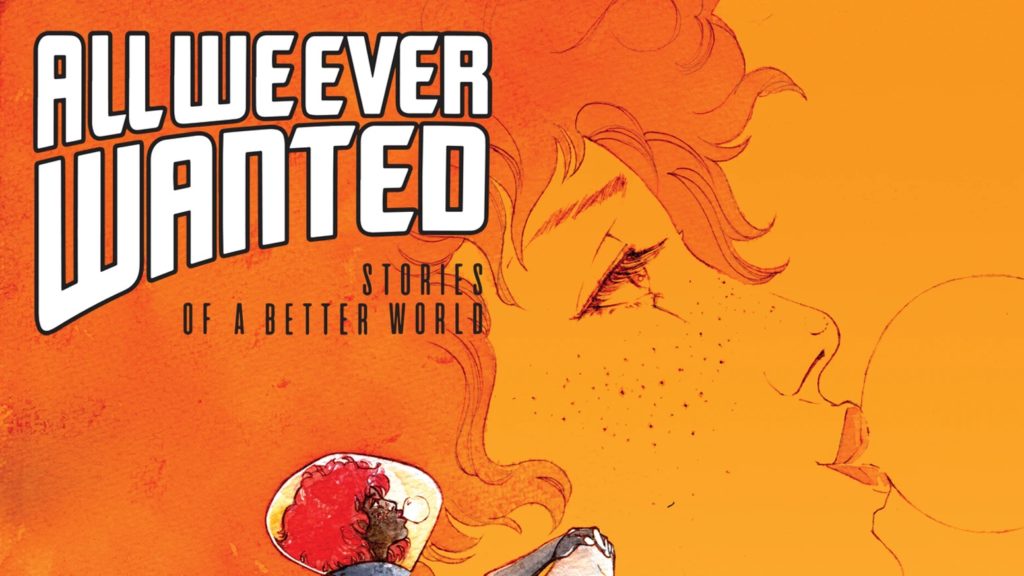 Edited by Matt Miner, Eric Palicki, and Tyler Chin-Tanner
Written and Illustrated by Various
It cannot be overstated how important it is, now more than ever, to see the future as something to look forward to, something that is worth fighting for. That is what motivated the curation of this anthology by A Wave Blue World, which features more than twenty pieces of utopian fiction by dozens of creators, including Nadia Shammas (Corpus), Eliot Rahal (Cult Classic), Liana Kangas (She Said Destroy), Eryk Donovan (Eugenic), and many more. Each of the short stories explores something different. Different people, different futures, different obstacles to overcome, but all deliver some much needed hope.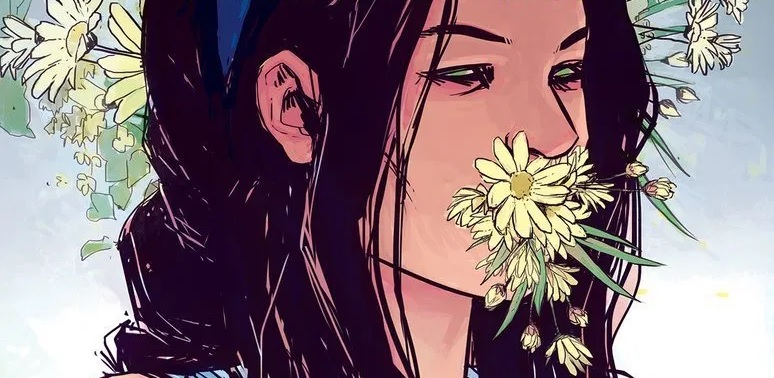 Written by Vita Ayala
Illustrated by Emily Pearson, Jessi Jordan, Chris Shehan, Isaac Goodheart, and Phillip Sevy
Colored by Marissa Louise and Stelladia
Lettered by Jim Campbell
I'm sure there is a certain expectation that a list like this will make a zombie apocalypse pitstop. But I have resisted obvious choices like The Walking Dead or I Am A Hero, not because they are bad stories, but because the last thing we need right now is end times, macho, wish fulfilment. So instead I'll direct your attention to a lonelier apocalypse. One that is held together by the people delivering essential goods, not gun toting, wannabe superheroes. The Wilds reads like Annihilation meets Death Stranding meets our exact current situation, set in an America devastated by plague and broken up into city states. With that in mind, I do not recommend it because I want you to stress yourself out even more over current events, but because it is a gripping tale of survival and queer love in a time of hopelessness that is all but guaranteed to resonate with every single person reading this list. The haunting and surreally beautiful depiction of horror futurism presented in this series makes the world we face today seem, if bleak, survivable.
RUSH: THE MAKING OF A FAREWELL TO KINGS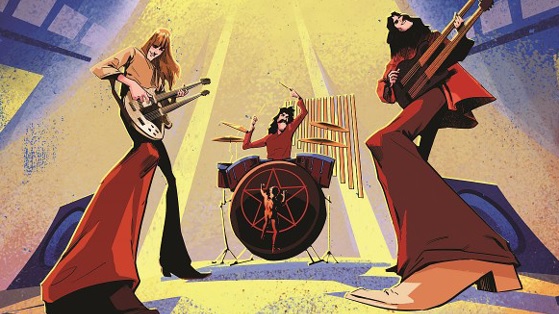 Written by David Calcano and Lindsay Lee
Illustrated by Juan Riera and Ittai Manero
With the recent passing of Rush drummer and lyricist, Neil Peart, it's a good time for both hardcore fans and those with little or no prior knowledge of the band to connect more deeply with their body of work. A worthwhile look into not only the creative process of world famous rockstars, but of artists in general. Particularly valuable insight comes from direct input by guitarist Alex Lifeson and producer Terry Brown. And if you really want to do a Rush comic deep dive you can follow this one up with the graphic adaptations of concept albums 2112 and Clockwork Angels. Of course, they're both out of print so you may have to settle for just getting blazed and listening to both albums cover to cover while vividly imagining the scenes for yourself. No wrong answers here folks, please just listen to Rush.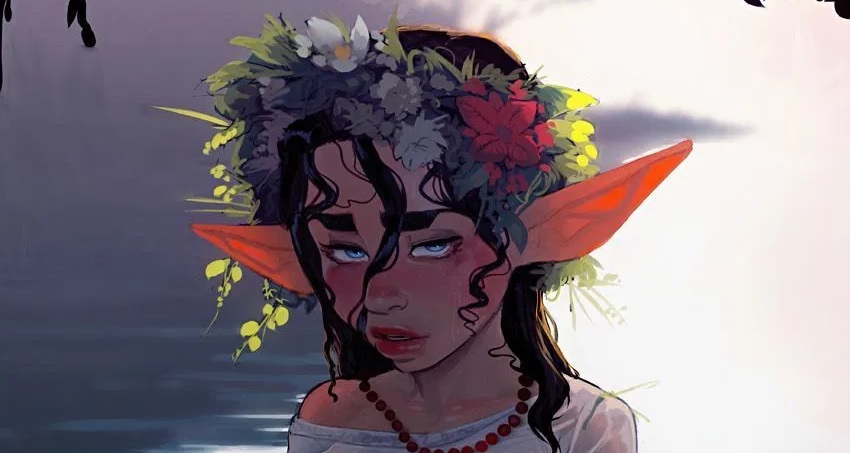 Written, Illustrated, and Lettered by InCase
Alright, I know what you're thinking. Twenty-some recommendations in and no sex? You're stuck inside, pent up both figuratively and literally, and you want some smut. Or maybe that's not your thing, which is totally cool, but I know at least some of you are just skimming this list looking for something tawdry and lurid. Now, it may go without saying, but I'm gonna emphasize that Alfie is very much not for everyone. The series is, like most pornography, pretty graphic. If you are not an adult, or if you are at all uncomfortable with sexual content, do not read it. For the rest of you, a simple google search will direct you to the homepage of this erotic fantasy webcomic. Beyond it's very, very sexy artwork, Alfie is a surprisingly touching story about repression, shame, and self-exploration. The characters and relationships it explores are complex, and the emotions heartfelt. And with thirteen chapters and nearly nine hundred pages currently available, it should occupy a good chunk of your time.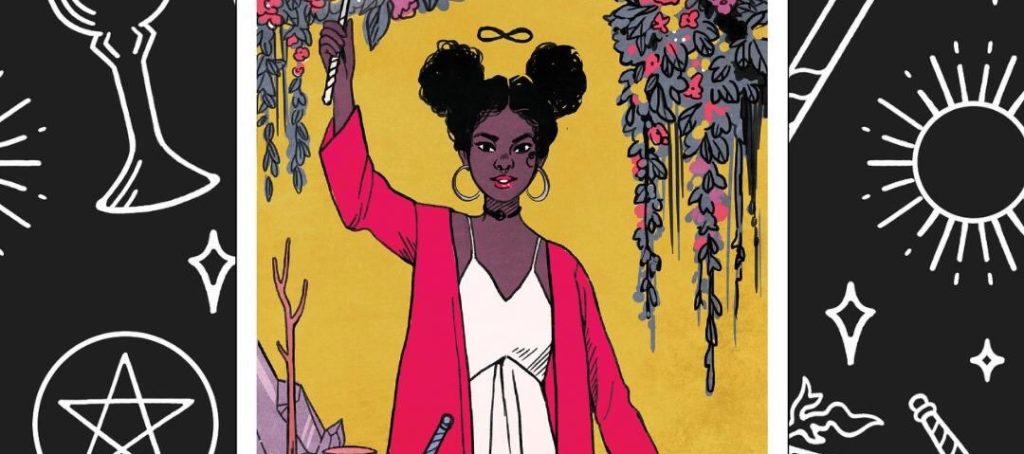 By Lisa Sterle
Okay, so I'm definitely cheating a bit here, as a deck of cards can hardly be considered a comic. But if we allow ourselves to stretch our definitions just a bit, a tarot deck does indeed juxtapose panel-like images in a row to communicate ideas, so every reading one does can be considered their own personal comic strip. And whether you view tarot as a mystic act of reaching out, a practical tool for working through emotions, or just a fun thing to toy around with, you're unlikely to find a better time to try it out for yourself then your days spent cooped up inside. With these gorgeously illustrated cards, comic artist Lisa Sterle (Submerged, Dead Beats) has reinterpreted classic archetypes to create an assortment of diverse and inclusive images which reflect modern technology, fashion, and society. Sterle has also written extremely thoughtful and thorough descriptions for interpreting each card. If you find yourself interested, or even a bit curious, you're sure to find this lovingly crafted assortment of art and insight to be engaging, delightful, and perhaps even beneficial to your mental health.