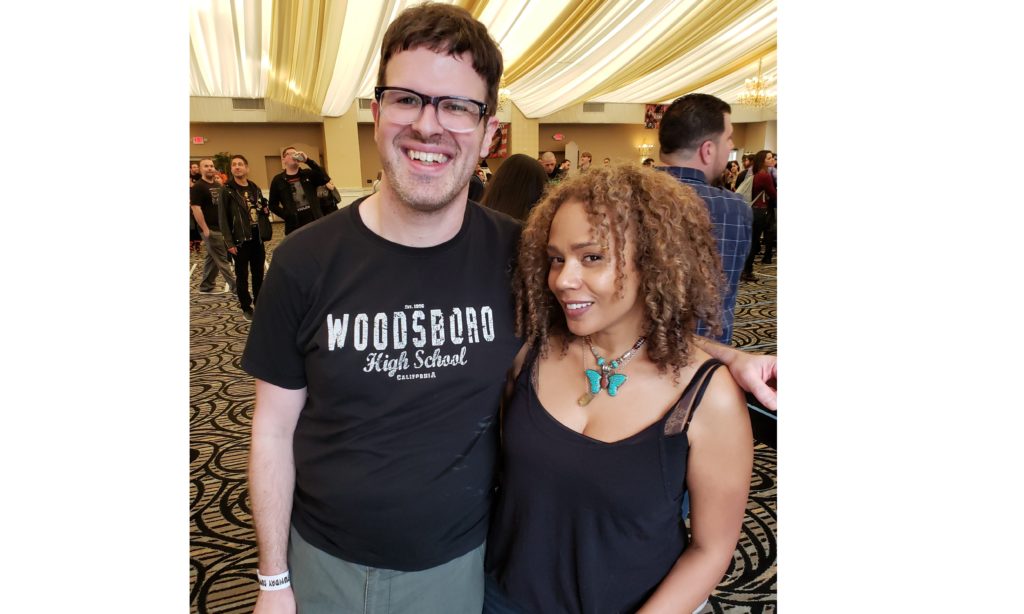 "I'm just saying if you're gonna have three out of the witches, you need four, don'tcha?" actress Rachel True asked, referring to the controversy that erupted when she went public about an unnamed convention inviting all three female leads in The Craft–except her.  "Sounds about white," she tweeted dryly.  "I'm very happy to be here with my whole cast," she declared.  "I'm delighted to be here with the whole cast.  I am."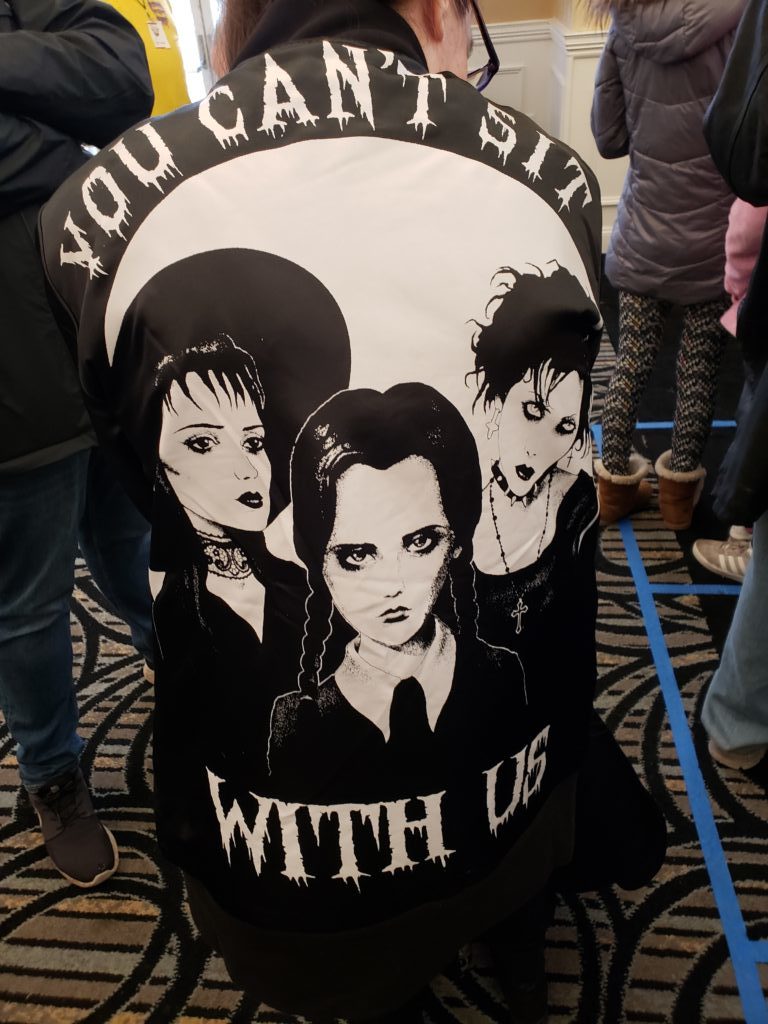 True talked to me at Monster-Mania 42, "the semi-annual Philadelphia Horror Film & Memorabilia Convention," which invited her to join Robin Tunney, Fairuza Balk, and Neve Campbell for a Craft reunion at their March event shortly after the snub story broke. The coven proved to be one of the weekend's biggest draws. There's always a preponderance of Goths and geeks at the convention, of course, but the Craft ladies brought them out in force. Much of the crowd seemed to exemplify Balk's famous line "We are the weirdoes, mister." I told a woman in line with me that her outfit was appropriately witchy. "Oh!" she replied. "This is just what I wear all the time." Elsewhere, cosplayers embodied a mix of horror icons like The Haunting of Hill House's "Bent Neck Lady" and a gender-swapped Ash (from Evil Dead) and comics universe characters like Batgirl and Gotham's Oswald Cobblepot.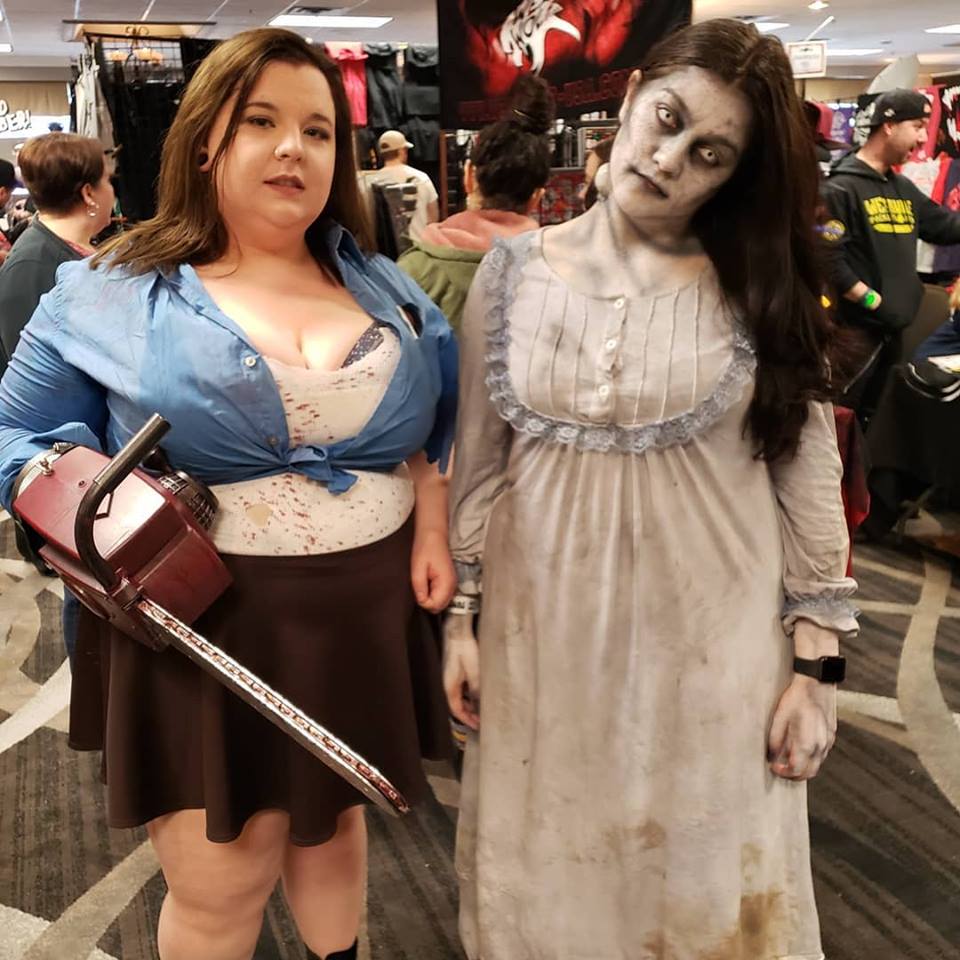 The weekend marked the one year anniversary of a near disastrous event wherein the combination of big names like Tim Curry, Paul Reubens, Richard Dreyfuss, and the young stars of It (2017) drew crowds far past the capacity of the Cherry Hill, NJ Crown Plaza Hotel. The fire department intervened, limiting Saturday admittance, shutting down a tent meant to host panels, and leaving droves of fans either left out in the cold (literally) or just plain ticked off. To its credit, the organizers have since taken steps to strictly limit sales to reasonable capacity, meaning advance tickets are pretty much a must—but the precautions have paid off in avoiding a similar debacle. I went on the comparably quieter Sunday this time, and although I heard the day before was packed, it didn't sound anything like the previous year.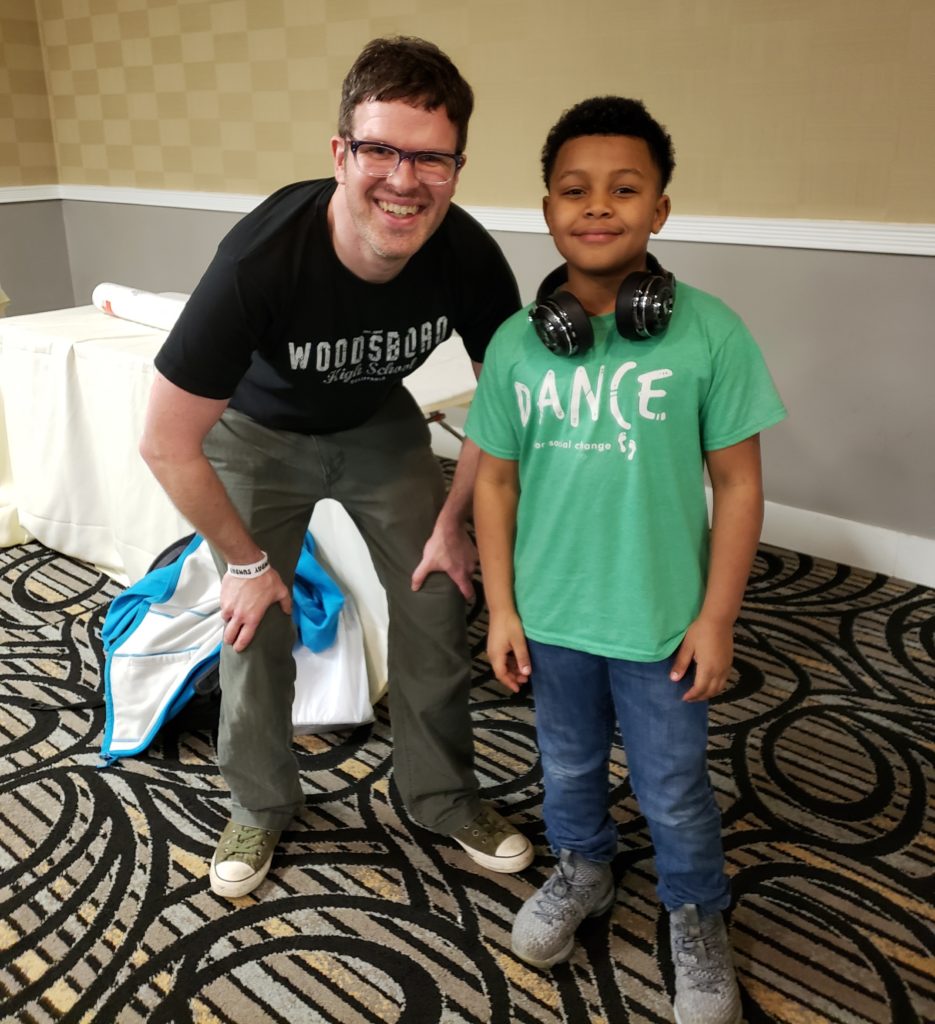 The Con drew a wide assortment of guests, including two other notable African American actors: Jibrail Nantambu, who stole the show with his hilarious, heavily improvised performance in Halloween (2018), and Eugene Clark, the imposing actor who memorably played "Big Daddy," the leader of the zombies in George Romero's Land of the Dead. There was also Dylan McDermott, hunky star of American Horror Story and the 1990 scifi thriller Hardware, original Michael Myers Nick Castle and 2018 version James Jude Courtney, 80s hearththrob Dolph Lundgren (He-Man in the camp classic Masters of the Universe), and Meatloaf! (Christina Ricci was only there through Saturday, so I missed her. Le sigh.)
Also in attendance was Ashlee Blackwell, founder of the scholarly website Graveyard Shift Sisters (graveyardshiftsisters.com) and co-writer/producer of the excellent Horror Noire: A History of Black Horror, currently streaming on Shudder. I watched the film to prepare for meeting True, who appears throughout the movie's brisk 83 minute runtime. The actress joins everyone from Candyman Tony Todd to Get Out director Jordan Peele to discuss the history of black representation and contributions to horror, with plenty of illuminating insights throughout. "It's so good, isn't it?" True enthused. "Tell your white friends to watch it, because I think people think it's only for Black [people]—it's not, if you like horror, this is a great documentary, right?" I agreed that it was, and mentioned how passionately Geeks OUT believes in representation. "I'm really big on representation!" True responded, adding pointedly, "I'm here. I'm happy to be here."