Molly Muldoon is a former scholar and bookseller, current librarian and writer, and always demisexual fan fiction enthusiast. Her works include The Cardboard Kingdom, Dead Weight: Murder at Camp Bloom, and the forthcoming The Cardboard Kingdom: Roar of the Beast. Although she's spent the past ten years globetrotting, she currently lives in Portland, Oregon, with her ridiculous cat, Jamie McKitten.
Will Hernandez is a lifelong artist and a first-time published comic creator/ co-author. Though a passionate storyteller and draftsman, Will is also on an endless journey of discovery, looking to learn more about the world and, in turn, themself. Through ups and downs, they've discovered themself to be on the asexual spectrum, growing ever more curious of the role sexuality and gender play in society, and fond of the culture it creates.
I had the opportunity to interview Molly and Will about their new graphic novel, A Quick & Easy Guide To Asexuality, which you can read below.
First of all, welcome to Geeks OUT! Could you tell us a little about yourselves?
M: Hello! I'm Molly Muldoon and I'm a demisexual writer and librarian currently based in Portland, Oregon. I have a very good bad cat named Jamie McKitten and spend a good part of my week working at a public library. I've also spent most of the past 15 years living all around the world and I'm getting itchy feet again so a new adventure may be on the horizon.
W: HeYYYY, I'm Will! But I'm also going by Billie too. I'm a freelance artist in California and am getting a jump start in comics with the writing of this book!
How did you find yourself getting into comics? What drew you both to the medium?
M: Friends being into comics is what got me into comics. I had to move home unexpectedly in 2011 and my only friend still in my hometown had become a comic artist. She introduced me to her friends and all of the sudden, everyone I knew made comics! Reading has been my thing ever since I was a little girl so of course I devoured all the comics I got ahold of and that, as they say, was that.
W: As an artist, I've been drawing all my life really n mostly taught myself (because I've always sucked at paying attention in art classes TwT). And as far as comics go it's always been an underlying form of communication for me. Whenever I struggled to put things into just words, a little comic could usually help get my points across.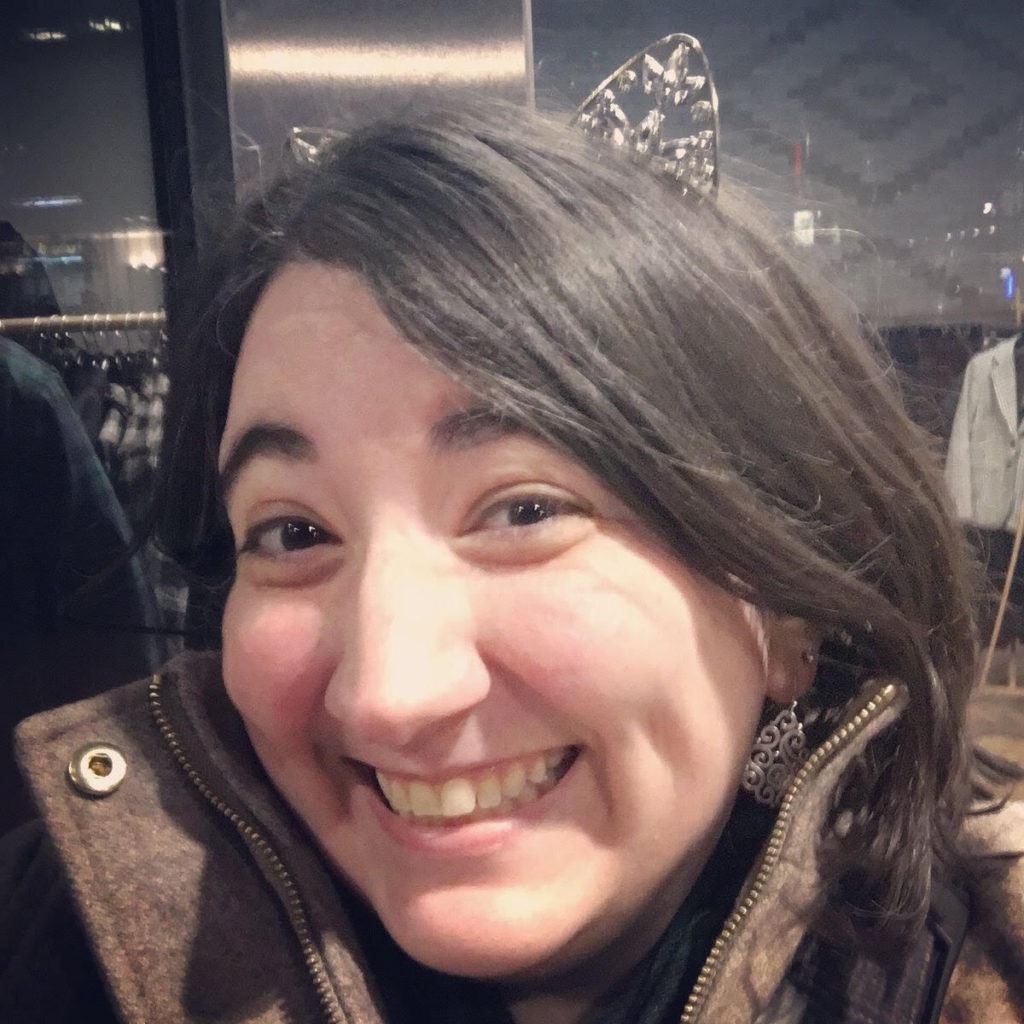 What was the inspiration for A Quick & Easy Guide to Asexuality, and how did the two of you come together to work on this project about asexuality?
M: After reading the brilliant My Lesbian Experience With Loneliness, I sent a pitch for a memoir about growing up ace to Oni. After talks back and forth with editorial, this morphed into a new Quick and Easy Guide. Knowing I needed an awesome partner for this, I actually found Will after he posted some work on the Asexual Artists website and sent their info along to Ari, my then-editor, who reached out.
W: I personally, was reached out to on Twitter one day, was told that OniPress was looking for a comic artist to draw up a little ace book, saw it as an opportunity to put out some good info and begin my journey in punished work n dived right in!
I have to give credit to Molly for most of the writing though, I'm personally not the best at creative writing n' putting things into a script format to work on for comics. I mostly added my own anecdotes and some input, along with the artwork.
As individuals who both identify on the Asexual spectrum, would you say you've seen any media that you felt you related to or represented by in this way? If not, did A Quick & Easy Guide to Asexuality feel like a response to that?
M: Off the top of my head, I can't say I can think of anything that feels like great representation. Todd in Bojack Horseman definitely comes close but still wasn't quite on the ball for me. Honestly, I feel like I've seen the best representation in fanfiction. In fact, reading fanfiction is what taught me what demisexuality was and gave me the vocabulary to start learning about myself. The fact that it would have been so easy for me to keep missing the words I needed, though, is a big reason why I'm glad this book exists: as a jumping off point.
W: Honestly, I feel that this book is sorta a response to that, personally at least. There aren't many characters in media that I've seen represented as such aside from a handful, and I think it would be nice to see more out there.
What can readers expect from A Quick & Easy Guide to Asexuality?
M; This is really Asexuality 101. It's quick and easy, after all! We try to cover all the basics, to give a real idea of what it's like to be ace if you're not and to validate other aces. I tried to write the book I would have wanted to read when I was younger, something that would have helped me, and hopefully we've managed that, with some jokes and anecdotes added in.
W: Well, it's in the name: A Quick & Easy Guide to Asexuality! I think it'll make a great introduction to the topic. It won't answer every question for sure, but it'll definitely give you a grasp on the overall feeling a lot of aces have.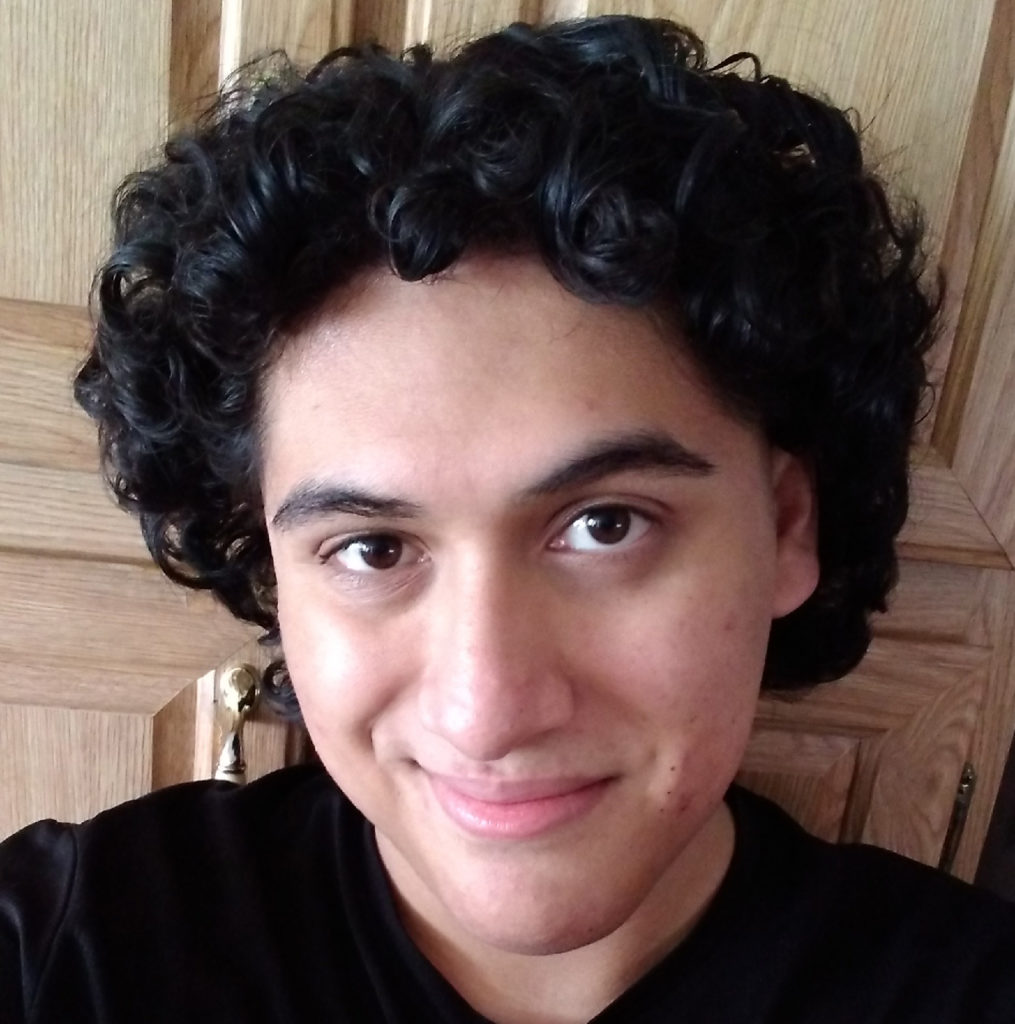 As a writer, how would you describe your background/ introduction to writing? What would you say are your favorite and (trickiest) parts of the creating process?
M: I've always been a big reader, which is the most helpful thing to be if you want to write. Writing was always a hobby for me (I wrote a lot of fanfiction in college) but when I started hanging around other creators, I just kind of fell back into it. When it comes to my favorite part of writing, it would have to be working with a great collaborator. I can't draw to save my life so to work with a great team to bring it all together is the best. Anyone who's done a group project before knows, though, it can also be very tricky! That's why, when you've got a good team, there's nothing you can't do.
As an artist, how would you describe your background/ introduction to illustration? What would you say are your favorite and (trickiest) parts of the creating process?
W: mM, I've mostly taught myself what I know, mostly through personal research online and in libraries growing up. This comic was very much a first trial run of my skills and, tho it was a struggle, since a lot of it took place back in 2020 and I had a lot of family issues going on, I learned a great deal to further streamline my process down the road! As far as most difficult in the process, I'd have to say the initial ideas for what to portray on each panel were the toughest, especially since I didn't plan as early as I should have to begin with. But time management has been on the list of progress points I've been cultivating so.
How would you describe your creative collaboration together on this book?
M: I loved working with Will. Will is such a great partner, always eager and excited about the book with such a positive attitude, it was like getting sunshine via email. I also knew I could trust them with pretty much anything, leaving whole pages as 'Will's thoughts here' and they always delivered! It's nice to know your partner's got your back and you're both super excited about it.
W: I think it was pretty fun! Great to share input on Molly's work n for her and my editor to provide input on mine! Always nice to work on projects with such great people!
What advice might you have to give to other aspiring creators?
M: The two best things you can do, as an aspiring creator and just as a person, I guess, is to work on your own projects and make friends. Make your comic! Write your script! Draw adorable fan art! Just keep doing what you're doing and you'll only get better at it. And while you're doing that, make friends with other people doing the same thing. Comics is all about teamwork and people want to work with their friends. Share each other's work. Make silly jokes. Talk about shows you like. Work on things together and pull each other up.
W: Ok, so the number 1 tip I have for anyone coming fresh into the field, is to alwaYS plan your designs and layouts early! Environments, character designs, thumbnails, storyboards, if you're in a case where you're doing all the art yourself, it's good to be doing that alongside your writer/ co- writer working on the script. Learning to partly be your own manager is a challenge, but it's well worth the reward when your work finally gets out!
What's a question you haven't been asked yet but wish you were (and the answer to that question)?
M: Ooooo, that's hard! I'm not entirely sure how to phrase this as a question but something I wish more people would ask about as beginning comics writers is how to write for your artist. I was friends with comics artists for years before I began writing my own comics and part of the reason it took me so long is that I was terrified I'd become one of the writers they complained about! As a writer, only a couple of people are going to read your script and the main person is your artist, your partner. So talk to them about what works best for them! I've worked with artists that like each panel incredibly detailed, saying who is standing next to who and who's sitting and who's crossing and all that info. I've also worked with artists who say "Yeah, that's my job. Let me do it." So I always want to convey how important it is to adapt your style to your partner. See what they need from you and work the way that's best for them.
W: HMMMmmmm… None that really come to mind honestly…
Are there any other projects you are working on or thinking about that you are able to discuss?
M: There's nothing I can chat about yet, unfortunately, but I have a couple of things in early stages that hopefully I'll get to share more about soon!
W: Currently, I'm just in the market for more creative gigs. Hopefully more comic related stuff cuz, now I have a good deal of foreknowledge to know what I'm jumping into. Aside from that, I'm mostly working on updating my portfolio a little.
Finally, what LGBTQ+ books/comics would you recommend to the readers of Geeks OUT?
M: Oh, I want to recommend so many! I'm a big reader and I feel like 99% of what I talk to people about is books they should read. For comics, my soul has belonged to Heartstopper by Alice Oseman for quite some time. Book four just came out! Run, don't walk! As for novels, the first that popped into my head is A Marvellous Light by Freya Marske. It's the first in a trilogy about Edwardian magical politics and murder mysteries and I'm already eagerly awaiting book two. But everyone should seek me out on the internet and talk books with me!
W: I haven't read too many as of lately, but one good one I really love is "My Lesbian Experience With Loneliness". It's such a nice lil manga series!