Shuri and T'Challa set out to remove a curse from Wakanda in an action-packed, totally original Black Panther graphic novel, Shuri and T'Challa: Into the Heartlands available now!
The creative team includes Roseanne A. Brown, Natacha Bustos, Dika Araújo, and Claudia Aguirre.
Roseanne A. Brown was born in Kumasi, Ghana and immigrated to the wild jungles of central Maryland as a child. She graduated from the University of Maryland with a Bachelor's in Journalism and was also a teaching assistant for the school's Jiménez-Porter Writers' House program. Her journalistic work has been featured by Voice of America among other outlets. Rosie currently lives outside Washington D.C., where in her free time she can usually be found wandering the woods, making memes, or thinking about Star Wars. Her debut novel, A Song of Wraith and Ruin, was a New York Times bestseller.
Dika Araújo is a Brazilian animator, comic artist and illustrator based in Sâo Paulo. Her previous work includes several independent Brazilian anthologies, including Amor em Quadrinhos, which was nominated for the Angouleme International Comics Award in 2018.
Natacha Bustos is a Spanish comic book artist who drew the story Going Nowhere, written by Brandan Montclare, for DC/Vertigo's Strange Sports Stories. Bustos then made her Marvel Comics debut on Spider Woman before re-teaming with Montclare and co-writer Amy Reeder on the inaugural run of Moon Girl & Devil Dinosaur, winner of Glyph Award for Best Female Character in 2016. In 2020, she drew the Buffy the Vampire: Willow miniseries (BOOM Studios!) and became part of Marvel's Stormbreakers Artist program, dedicated to spotlighting the next generation of elite artists.
Claudia Aguirre is a GLAAD and Eisner Award nominated artist and writer. She is co-founder of Boudika Comics. Her works include Hotel Dare (Boom!Studios), Morning in America (Oni Press) and Lost on PlanetEarth (Comixology Originals
I had the opportunity to interview Roseanne A. Brown, Natacha Bustos, and Dika Araújo which you can read below.
First of all, welcome to Geeks OUT! Could you tell us a little about yourselves?
Roseanne A. Brown: Hi! My name is Roseanne A. Brown, but everyone calls me Rosie. I'm a Ghanaian-American young adult and middle grade SFF author. My debut novel, A Song of Wraiths and Ruin, is a New York Times bestselling YA Fantasy inspired by West African folklore that's been described as what would happen if Aladdin and Jasmine had to kill each other. The sequel, A Psalm of Storms and Silence, came out in November 2021, and I have several more books on the way. On the rare day I'm not writing, I can usually be found watching obscure documentaries on Netflix or trying to cook the perfect poached egg. (It's really hard!)
Natacha Bustos: Hi! I'm Natacha Bustos. I draw comics and live in Malaga. I've enjoyed comics since I was very young, and I've always loved telling stories. I like going for a walk in the countryside or having a nice meal in good company. My everyday life is dominated by my two loves: my son, Alan, and my cat, Momo.
Dika Araújo: Of course! I'm a 28 year old Brazilian illustrator. I work in animation and sometimes I make comics.
What can you tell us about your project, Black Panther: Into the Heartlands? How did each of you get involved?
RB: Back in early 2020, my agent sent me an email saying she'd heard that my now editor Lauren Bisom was looking for pitches for a new line of young reader graphic novels featuring some of Marvel's most popular teen heroes: Miles Morales, Shuri and T'Challa, and Kamala Khan. The idea of a sibling story featuring the prince and princess of Wakanda came to me almost immediately; while there have been both books and comics about the two as youths, there were few centered on their relationship as children. Then during my research, I learned that the two share a father but have different birth mothers. As a member of a large, blended family myself, I really connected to the idea of these fantastical characters dealing with complicated family dynamics just like millions of kids around the world, and the idea for Into the Heartlands grew from there.
NB: Lauren Bisom contacted me to talk about a project that Dika had started. I really like Dika and her art, so the idea of working on a comic with her was appealing. Then, I saw that Claudia Aguirre had also joined the team, which was cool. I've known her for about ten years now through social media. I love the Black Panther universe and Shuri's my girl, so this type of project is a no-brainer.
DA: I developed the character designs and drew the first batch of pre-Heartlands pages.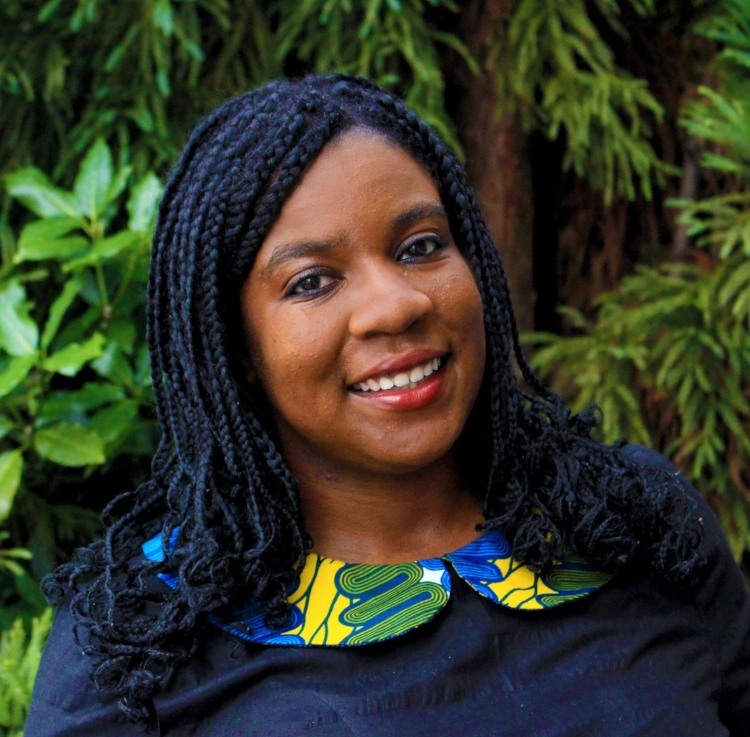 Before this project, how would you describe your connection to the Black Panther universe? What does it feel like to be working on this project now?
RB: I'm relatively new to the world of Wakanda as I really didn't know much about the characters before the movie came out in 2018. But I was blown away by the world in that film, particularly by how the creators organically wove in the African influences that created these characters. Shuri, T'Challa, and the Black Panther as a concept are icons in every sense of the word. Getting to write them has been an honor, and I only hope that my entry into the Black Panther world is full of the same heart and power that have drawn people to these characters for decades.
NB: I've done some Shuri and some Black Panther covers for Marvel and I've read Kirby's comics. I love Shuri as done by Nnedi Okorafor and Leonardo Romero, as well as Brian Steelfreeze's interpretation of Black Panther. They're really powerful, all told with a singular voice.
Becoming part of the family of Black Panther authors is really a dream come true. So I'm delighted to have added my own little drop into this ocean.
DA: I started paying more attention to it after the MCU movies. Me and my brother hadn't connected together so intensely to a character before since the Blade movies came out. So it was really exciting getting to contribute a little bit to the Wakanda canon.
Are there any other superheroes besides Shuri and T'Challa that you feel drawn to (excuse the pun)?
RB: I've loved Static since I was a child. He's of Ghanaian descent, like me, and the episode of Static Shock where he went to Ghana was the first time I ever saw Twi spoken in an American media. The Batfamily were my entry point into superhero comics, with the second Robin, Jason Todd, being my absolute favorite. And I have to shout-out my girl Storm. She was a big inspiration for the character of Karina in A Song of Wraiths and Ruin.
NB: Many, including Storm, Ironheart, Ms. Marvel, Doctor Strange, Loki, Miles Morales, etc.
DA: Hehehe, that was a good joke. Yesterday I watched the first episode of Moon Knight and being autistic I could relate a lot to the chaos and general disorientation the character goes through. I could say the same about Jessica Jones. Besides that, I tend to relate to side characters more: Peridot (Steven Universe), Wolf (Kipo), Toph (Avatar the Last Airbender)…
As author of the book, A Song of Wraiths and Ruin and A Psalm of Storms and Silence, how did you find yourself becoming a writer? What drew you to young adult and speculative fiction specifically?
RB: I can barely remember a time before I wanted to write. When my family first immigrated to America when I was three, I couldn't speak English. After years of struggling in school, it was books that opened up the world for me and helped me connect with my new community. Since then, I've wanted to create works that help people feel a little less alone like the books I loved did for me. As for YA and speculative fiction, I love how they're categories where the extraordinary becomes the extra ordinary. Everything just feels a little more possible in SFF, and with YA, there's something so refreshing about depicting the world through the eyes of a character with one foot in childhood and one foot in adulthood.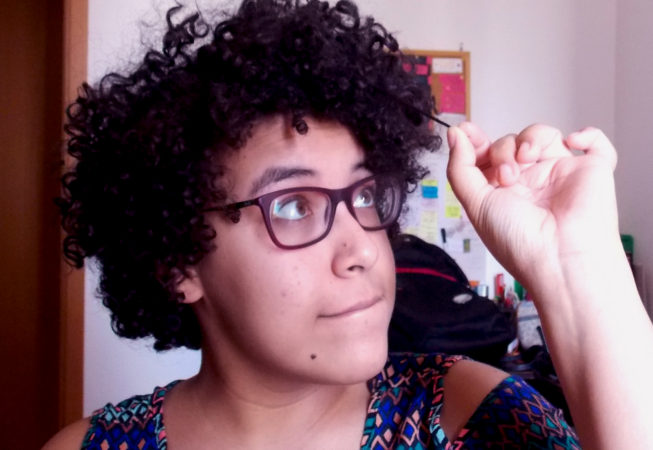 How would you describe your writing/illustrating process?
RB: Rather than a plotter or a pantser, I'm what some like to call a headlighter. That's to say, I write books similar to how someone drives at night—all I can see is exactly what's in front of me at the moment, but that's enough to get me where I need to go. All my first drafts are written like that, which often leaves me with an extremely heartfelt, yet incomprehensible manuscript. From there, I'll revise/rewrite as needed until a structure weaves through the emotion. It's not the most efficient process, but it's mine.
NB: I can be quite chaotic but working digitally provides me with a certain amount of order. I start sketching first off and I tend to be extremely focused at this stage. I can't have any music on, I need silence. I pretty much skip the penciling stage when working on the final art because I'm working digitally. It's a really fun stage: my hand is engaged in one thing, while my mind may be elsewhere; I have music playing or podcasts or even a TV series.
DA: Err… Chaotic, time-consuming, but at the same time very orderly.
What are some of your favorite craft when it comes to writing/illustrating?
RB: The Emotional Craft of Fiction by Donald Maass is one of my favorite craft books of all time. For plotting, I tend to use a mixture of Save the Cat structure alongside the 7 Point Plot Structure by Dan Wells. But I always say the best craft techniques are the ones that work for you. Pick and choose what fits your writing style!
NB: I really love Pentel for illustrations; I tend to use it particularly for commissions.
DA: Getting to translate the script into a visual form of storytelling, for sure.
What's a question you haven't been asked yet but wish you were (as well as the answer to that question)?
RB: Ooh, I love this question! I've always wished someone would ask me where the weirdest place I've ever written is. The answer would be on the floor of a bathroom in a grimy club in Osaka, Japan. Pass pages for ASOWAR were due, but my friends were visiting and wanted to go out. I learned the true meaning of multi-tasking on that trip.
DA: "What are your favorite reality shows?"
I love The Circle, Blown Away, Too Hot to Handle… The more random and further removed from my reality, the better. I work in animation all day, and it's hard to watch movies and cartoons without having my "work brain" on. That kind of show lets me turn off my brain completely.
Are there any other projects you are working on or thinking about that you are able to discuss?
RB: After Into the Heartlands, my next published work will be a short story in the Star Wars anthology Stories of Jedi and Sith, out on June 7th. I've been a Star Wars geek since I was a teen, and have written my fair share of fanfiction, so I'm still freaking out that I got to write a canon story in the world. My next full-length book is my middle grade prose debut, Serwa Boateng's Guide to Vampire Hunting, out with Rick Riordan Presents on September 6th. I describe that book as Buffy the Vampire Slayer meets Mean Girls with a huge helping of Ghanaian folklore. It's a lot of fun, even if writing it did force me to relive my middle school days. *shudder*
NB: I have a few projects. I could tell you, but then….
DA: I'm working on a Brazilian animation studio called Copa Studio, and they've just released a Carnival special for a series called Jorel's Brother, on HBO Max! I hope people like it, we made it with a lot of love.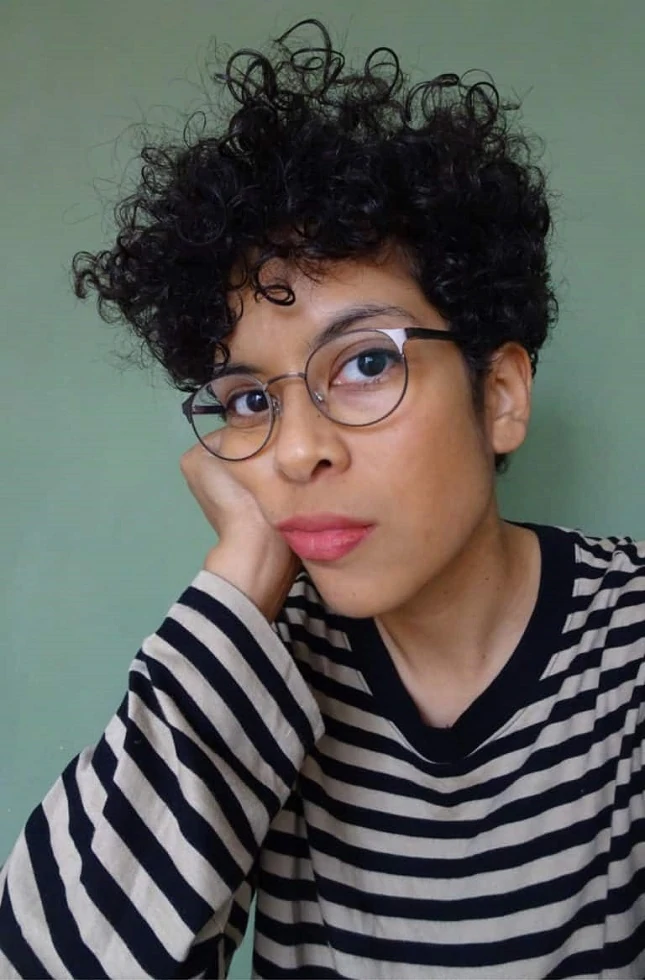 What advice would you give to other aspiring creatives, whether those working on prose novels or graphic novels?
RB: Give yourself permission to take your work seriously. I always tell people that if you want to play sports at a professional level, you have to be practicing at that level long before you ever make a pro team. Writing is similar. This doesn't mean write every single day, because I sure don't do that, but it does mean carve out time for your craft when you can and guard it like you would any other major commitment. You and your art deserve that.
NB: You need to have a routine and persistence to finish the job. It is also vitally important to have your free time, so you don't burn out. This is essential for your mental well-being and so you enjoy your work!
DA: Don't be fooled, it's a career that requires a lot of hard work, but at the same time you need a lot of luck and privilege to "make it". I'm not telling anyone to give up their dreams, that'd be an *ssh*le move, but don't feel guilty or compare yourself to people who may have had more opportunities than you did.
Finally, what books/comics would you recommend to the readers of Geeks OUT?
RB: Some of my absolute favorite comics as both a reader and a creator are:
NB: Miles Morales: Shock Waves, Ms. Marvel comics, Moon Girl and Devil Dinosaur, Shuri, Black Panther! Read some OG stuff by Jack Kirby, Joe Kubert, Gil Kane, Buscema, José Luis García López, Mazzucchelli, etc. In the world of manga, I love Osamu Tetzuka, Shigeru Misuki, Kentaro Miura, Naoki Urosawa, Hiromu Arakawa, and Rumiko Takahashi.
DA: A big inspiration when working on this comic, for me, was The Secret Science Alliance and the Copycat Crook by Eleanor Davis. Other than that, all I can say is BUY AND READ ROSIE'S BOOKS. Sorry, I got carried away, haha. Buy and read everything Roseanne writes. She's amazing.