Adam Rex is the award-winning author and illustrator of more than forty books including the New York Times bestsellers Frankenstein Makes a Sandwich, School's First Day of School, and Chu's Day, as well as The True Meaning of Smekday, which was adapted for film by DreamWorks. He lives in Tucson, Arizona, with his cat, dog, son, and wife.

I had the opportunity to interview Adam, which you can read below.
First of all, welcome to Geeks OUT! Could you tell us a little about yourself?
Hello! I'm Adam Rex, an author and illustrator who used to mostly illustrate games like Dungeons & Dragons and Magic: The Gathering, but who now mostly makes books for kids of all ages. I live with my son and physicist wife in Tucson, Arizona.
What can you tell us about your latest project, A Little Like Waking? What was the inspiration for this story?
It's a funny adventure romance about a young woman, Zelda, who discovers her reality isn't real—that her life is but a dream—and just as the dream starts getting good. She meets a boy who has her feeling things she's never felt before, and it makes her question everything. So she and the boy and a talking cat set out to find out who's dreaming the dream, and what to do about it.
As creatives, what drew you to the art of storytelling, both as a writer and illustrator?
I was always an illustrator—I didn't know that was the case, but most kids are. They draw pictures, and if you ask them the right questions, you'll get the story their picture is telling. I didn't write stories much myself until later, but both a keen interest in comics and a rediscovery of picture books as a teenager started to narrow my path a bit. Then I think it was a confluence of things. I fell in love with kid's books while working after school at a Waldenbooks. And I often think about this birthday present my mom got me when I was seventeen or eighteen.
She knew I liked comics, even if she didn't get the appeal herself, and she somehow found a shop that was selling original art in 1989 or 90. She bought me two pages—I'm ashamed to say I no longer have these pages, but one was definitely a Marc Silvestri X-Men page from near the end of Inferno—and just looking at them made the whole notion of a career in professional art feel attainable and real. Here I could see that the art was pencil and ink on Bristol board. That it was created much larger than the printed size. That it had white-out on it. It was like an artifact from a land of mystery, there to tell me that the legends were real.
How would you each describe your creative process?
Like trying to bake a cake in an unfamiliar kitchen in the dark. Or something.
As s creative, who or what would you say are some of your greatest creative influences and/or sources of inspiration?
Douglas Adams was a big deal to me in my formative years, and I think I discovered a lot about authorial voice and just what language can do from reading him. More recently, while trying to figure out how to write a romance, I read a lot of Rainbow Rowell.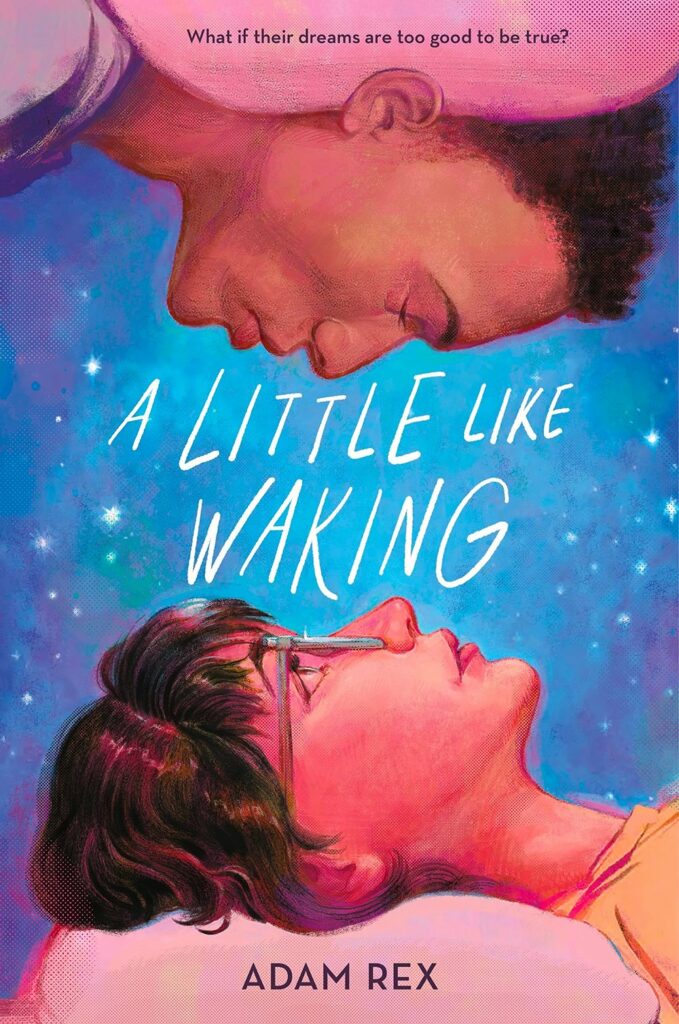 Growing up, were there any stories in which you felt touched by/ or reflected in? Are there any like that now?
Looking back, I think Peter Parker hit so close to home that I was an X-Men fan instead. I don't think I could deal with just how much the early Spider-Man stories tapped into my feelings of standing apart, and believing kind of desperately that I had a power and appeal that no one understood.
Now? I don't know. I think I've grown steadily wiser over the years, and with that comes more of a capacity to find myself in nearly every character and every story. Now I think I feel most reflected in the stories that feel like something I could have written myself, had the stars aligned.
What are some of your favorite elements of writing/illustrating? What do you consider some of the most frustrating and/or challenging?
I love to write something I think is genuinely funny, and it's a great gift when you can invent something and actually make yourself laugh. And my kind of humor can't be for everyone, but it's fantastic when someone tells me my book made them laugh, too. It's a connection that's hard to fake.
Thing is, I'm usually also trying to break your heart, and that's harder. At least it is for me. Of all the reviews I've received of A Little Like Waking, it's the ones that acknowledge both that really make me think I might have written what I set out to write.
What's a question you haven't been asked yet but that you wish you were asked (as well as the answer to that question)?
Probably a question like, How are you so naturally handsome? Something like that. There's an obvious reason why no one's ever asked it.
Are there any other projects you are working on and at liberty to speak about?
I also have a brand new chapter book series starting up for younger readers! The first is just now coming out, and it's called The Story of Gumluck the Wizard. It's narrated by a raven named Helvetica, and features a tiny ghost with amnesia, and it's about a silly little wizard who really wants to be a hero, but everyone thinks he's a noodlehead.
Finally, what books/authors would you recommend to the readers of Geeks OUT?
I haven't read many books lately that have grabbed me as much as How Long 'til Black Future Month? by N. K Jemisin or Everything Sad is Untrue by Daniel Nayeri.