Clarkisha Kent is a Nigerian-American writer, culture critic, former columnist, and up-and-coming author. Committed to telling inclusive stories via unique viewpoints from nigh-infancy, she is fascinated with using storytelling and cultural criticism not as a way to "overcome" or "transcend" her unique identities (as a FAT, bisexual, and disabled Black African woman), but as a way to explore them, celebrate them, affirm them, and most importantly, normalize them and make the world safe enough for people who share them to exist.
As a University of Chicago graduate with a B.A. in Cinema and Media Studies and English, she brings with her over seven years of pop culture analysis, four years of film theory training, and a healthy appetite for change.
Her writing has been featured in outlets like Entertainment Weekly, Essence, The Root, BET, PAPER, HuffPost, MTV News, Wear Your Voice Magazine, and more. She is also the creator of #TheKentTest, a media litmus test designed to evaluate the quality of representation that exists for women of color in film and other media.
Clarkisha Kent is the author of Fat Off, Fat On: A Big Bitch Manifesto (Feminist Press, March 2023).
I had the opportunity to interview Clarkisha, which you can read below.
CW: Discussion of fatphobia
First of all, welcome to Geeks OUT! Could you tell us a little about yourself?
I'd describe myself as an internet shit-talker (laughs)! But on a serious note, I'm a writer who's been doing so online (and then professionally) for just under ten years. Before then, I attended the University of Chicago to study English and Film. When I'm not concerned with any of that, you can catch me watching BoJack Horseman (again) or playing some version of the Sims.
What can you tell us about your newest book, Fat Off, Fat On: A Big Bitch Manifesto? What was the inspiration for this project?
So Fat Off, Fat On is my first book and while it primarily deals with my life, I mainly use my life story to explain how insidious fatphobia is. And that, yes, it's not about merely "name-calling". It's a systemic issue.
As a writer, what drew you to the art of storytelling?
My upbringing. It was rather oppressive and in order to escape (first mentally, and then physically, to Chicago), I used writing to tell the kind of stories I was into and wanted to see. Essentially, it was a way to imagine me being somewhere else.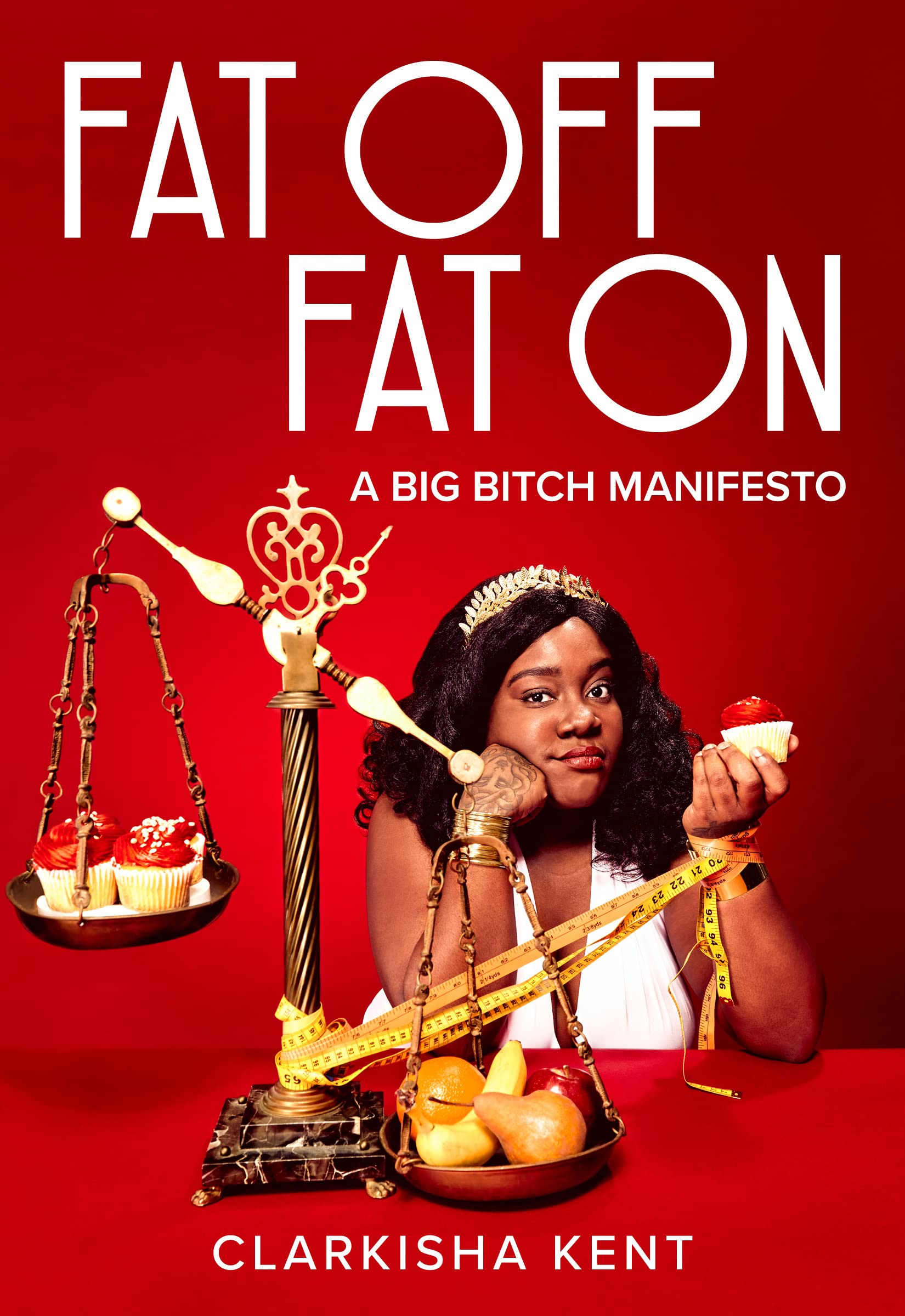 How would you describe your writing process?
A little chaotic for the most part. I jot down ideas/random tidbits in my notes app and on my waterproof notepad in my shower. That's usually the brainstorming part. But whenever a serious project is on the horizon, I'll return to my desktop–in its special corner–and throw whatever I need to on the page. I usually also give myself a minimum time (1 – 2 hours) to write, depending on deadlines and etc.
Many authors would say one of the most challenging parts of writing a book is finishing one. What strategies would you say helped you accomplish this?
Some of y'all gonna roll your eyes, but…outlining. It sounds so cliché (it is kind of), but it's true. If you have an idea of where your story is supposed to end, it'll be much easier to finish it.
Growing up, were there any stories/books in which you felt touched by/ or reflected in? Are there any like that now?
The Kite Runner by Khaled Hosseini, A Girl Named Disaster by Nancy Farmer, The Things They Carried by Tim O'Brien, The Great Gatsby by F. Scott Fitzgerald, (and so much more). Presently, I really fucked with Red Lip Theology by Candice Marie Benbow and Communion by bell hooks.
As a writer, who or what would you say are some of your greatest creative influences and/or sources of inspiration in general?
Definitely bell hooks. Toni Morrison.
What are some of your favorite elements of writing? What do you consider some of the most frustrating and/or challenging?
Getting paid for it (hahaha). But probably coming back to read the work. Sometimes I'll wait years to read something I wrote in its entirety and then be like "damn. I really did that)!
Challenging elements would be the editing process. Either I do too little or too much. No in-between. That's I consider a good editor a national treasure.
Aside from your work, what are some things you would want others to know about you?
Other than the obvious, I am a Pluto truther. #JusticeForPluto!!!
What's a question you haven't been asked yet but that you wish you were asked (as well as the answer to that question)?
I can't think of anything off-head.
What advice might you have to give for other aspiring writers?
Consider another profession. I kid, I kid! On a serious note, you need patience. And if you don't have it, well, you're gonna have to spend time cultivating it. And I'm so serious.
Are there any other projects you are working on and at liberty to speak about?
I'm working on a Western about a Black female outlaw and, possibly, another nonfiction project.
Finally, what books/authors would you recommend to the readers of Geeks OUT?
If you're serious about fatphobia, and learning about its anti-Black origins, then you need to read Fearing the Black Body by Sabrina Strings.