With the graphic novel "Blink" from Tapas Media to "The Supernatural Society" from Harper Collings, Rex has written dozens of books and graphic novels for the YA audience! In his very candid and critically acclaimed memoir, "Free Lunch", he talks about the rigors of high school, growing up poor in an environment with incidents of domestic abuse. Tackling topics of abuse, eviction and mental illness, Rex is as transparent and as authentic as very few writers dare to be.
Chris Allo: So tell us a little bit about yourself. Your pronouns of course and your initial foray into Geekdom. When/how was that passion ignited? I always loving hearing the queer comic geek's perspective.
Rex Ogle: I go by he/him/his. My inspiration always came from reading. I devoured everything I could get my hands on, and was reading a lot of adult content when I was way too young. But given my home life, I had a maturity that allowed me into those worlds. I also started writing at an early age. I knew straight away I wanted to be a writer when I grew up, I just didn't know how. So I started writing every day, and building a practice of spending at least an hour creating something. From there, I worked my way up 5 or 6 hours of writing every day. It's not always easy, but there's no feeling quite like finishing a piece.
CA: You worked as an intern at Marvel, then editor at DC comics and onto editing for Scholastic and Little Brown Young Readers. How was that journey?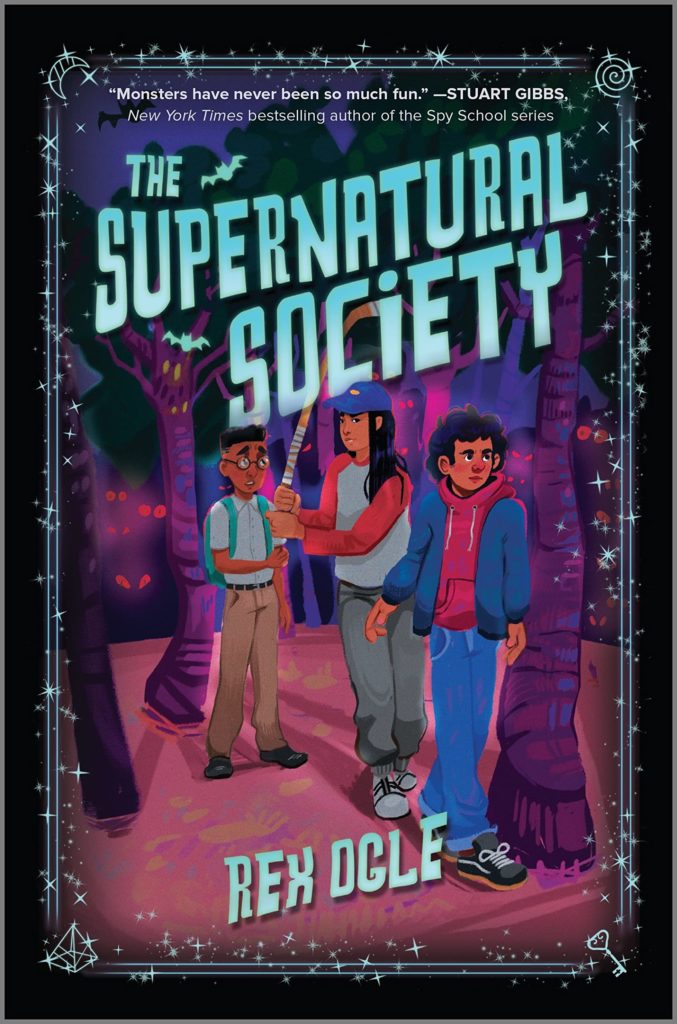 RO: I knew I wanted to be a writer, but I was scared of being a starving artist. So after college, I packed a duffle bag and four hundred dollars, and told myself, "You're going to NYC to work in publishing. Make it happen. I got a lot of nos but I kept at it until I got that first yes. I enjoyed my time as an editor, but found it difficult to often be the only queer on staff. So it's been really rewarding to see that change in recent years.
CA: What were your takeaways from editing comics versus prose?
RO: Editing was fantastic, because I got to learn about the inside of the industry. It gave me valuable insight into how books get made. Some of it is talent, but a lot is also timing and luck. It helped me realize that rejections didn't mean my writing was bad, it just meant the timing or editorial champion wasn't right. As for comic versus prose, I love them both so much. They're so different. With prose, I get to control nearly every aspect of the story. With a comic or graphic novel, I'm on a team, which takes some of the pressure off me. That's probably why I write both.
CA: Can you tell us some of the projects you're most proud of from each of those positions?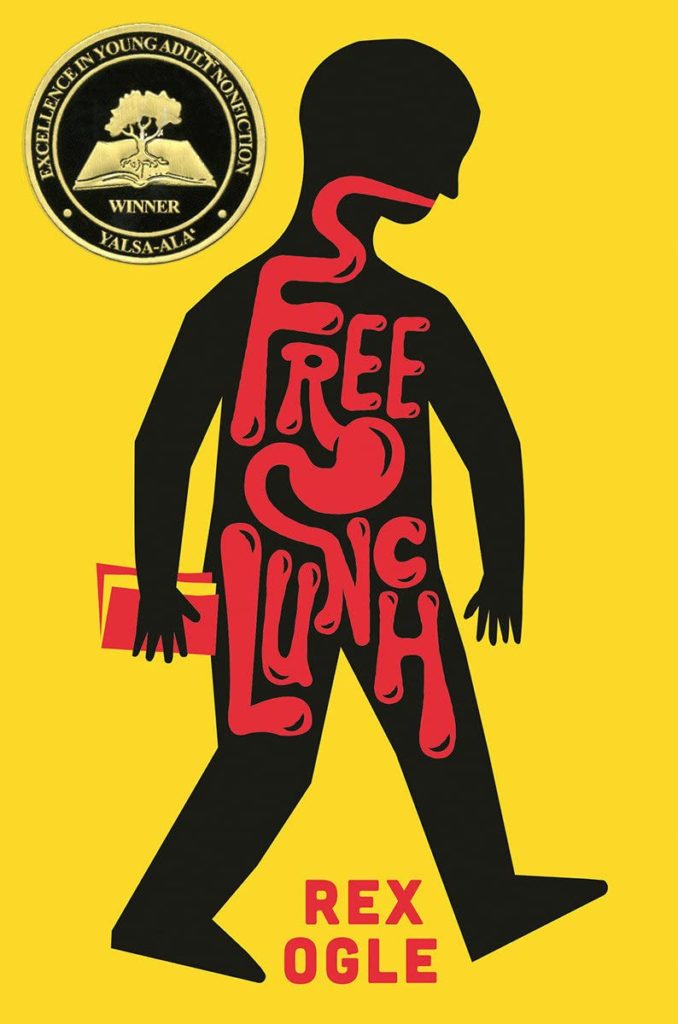 RO: I'm really proud of Free Lunch, my (prose) memoir about growing up dealing with poverty and domestic violence. And I'm not just proud of it because it was my first book (under my own name), but because I truly believe it's an important story to be told because so many kids are living with similar experiences. I'm also in love with The Supernatural Society, my recent (prose) middle grade fantasy novel, because it's very much a love letter to the Universal monster movies I grew up obsessed with. As for graphic novels, Swan Lake: Quest for the Kingdom, comes out in early April, and it's been years in the making. It's a fast-paced and fun fantasy adventure about friendship and inner strength. As for comics, I'm ready to write more. Traditional book publishing is great, but it can take a while, so it's nice to have the immediacy of a monthly comics. So yeah, essentially, I'm really proud of every project that I work on. LOL.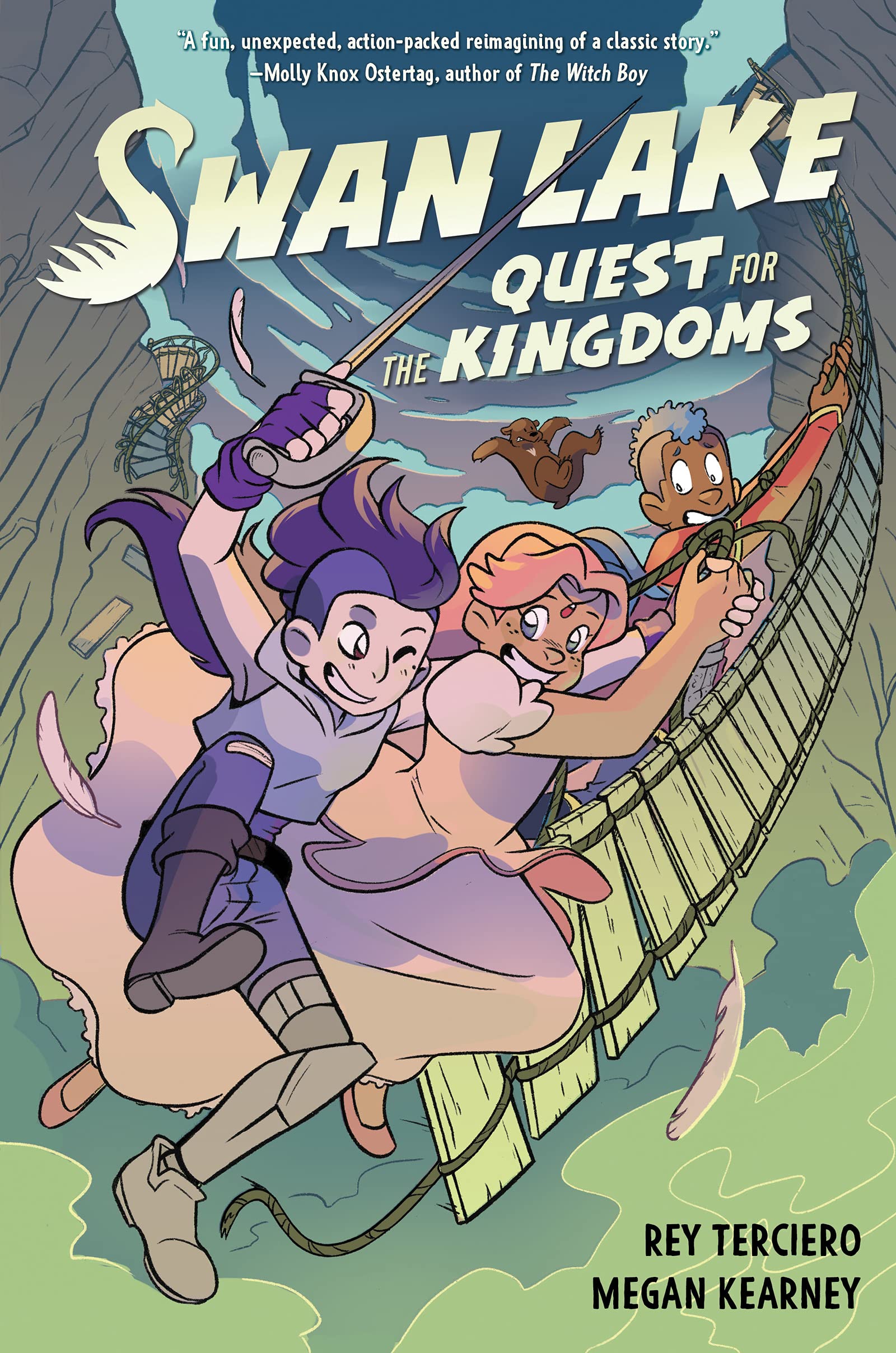 CA: You've written a number of fantastic books and graphic novels. The upcoming, Abuela, Don't Forget Me, the raw book, Punching Bag, the graphic novels, Blink and Meg, Jo, Beth and Amy, to name a few.  Did you always want to write comics or prose?  And what was the moment you decided to do it and then take the steps you took to make the project manifest?
RO: As a young writer, I was always writing prose. But that was mainly because I had no idea how to write a comic. Then I interned at Marvel and got to read actual scripts, and thought, "Oh, I can do this." From that moment on, I found myself jumping between prose and sequential storytelling, because I loved both styles so much. I decided pretty early on that I was going to be a write, come hell or high water. But it took a lot longer than I anticipated. I wish I could have started getting published in my 20's, but it just wasn't in the cards. Now that I'm doing full-time, the projects are snowballing, one leading into the other, and it's so exciting. I can't wait to see all my books come out.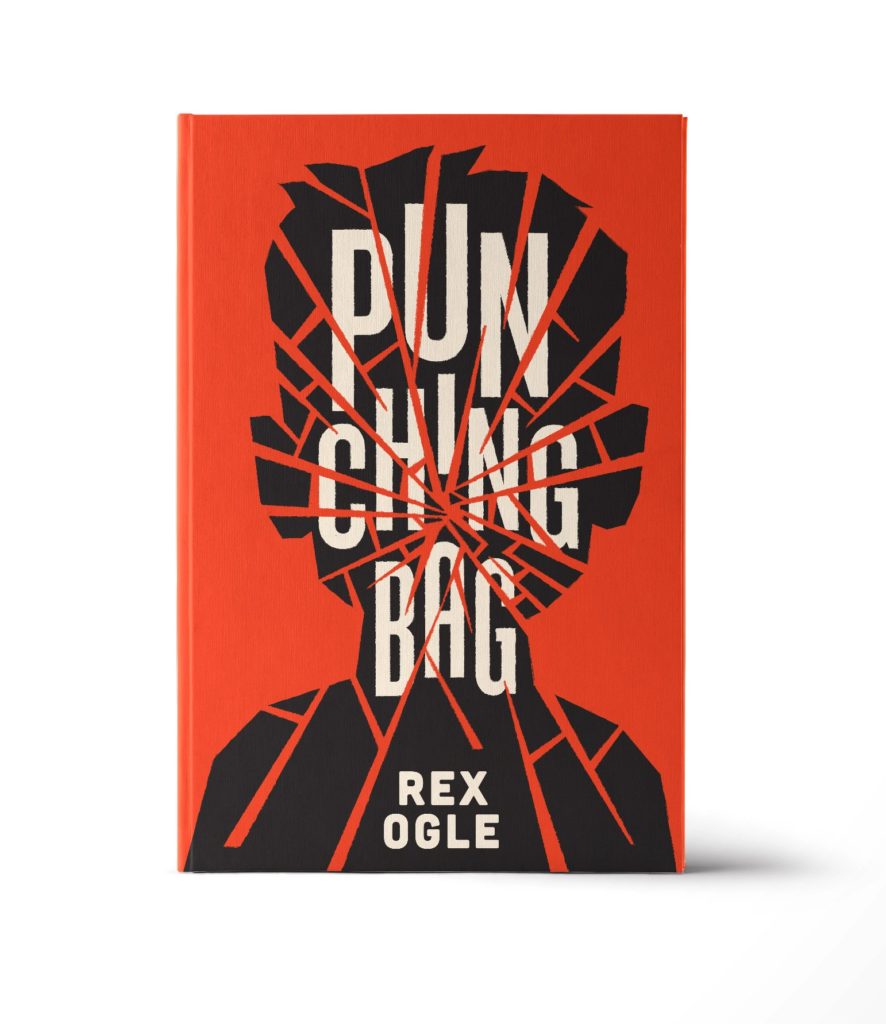 CA: You're very open about your life: growing up poor, struggling with hunger and domestic violence as a kid. A lot of LGBTQI youth can relate. What was the impetus for telling your story, so real, transparent, and powerful, by the way? Did you struggle with deciding what you would talk about or did you always know you were going to be completely forthcoming and honest?
RO: I've always practiced 100% honesty and life, but I've always gravitated towards fiction. BUT after years of rejection, I knew I was doing something wrong. Then one day, an editor gave me the advice to try and write a true story about my life, so that I could learn to dig my heels into the emotional core of a narrative. It turned out that's what was missing from my storytelling. And as I wrote it, I knew I needed to be as honest as possible with my reader. I think that's what readers–especially young readers–appreciate most.
CA: You also wrote the OGN Blink with art by the incredible Eduardo Francisco. What are the challenges or the things you like about writing prose and writing for an artist on an OGN?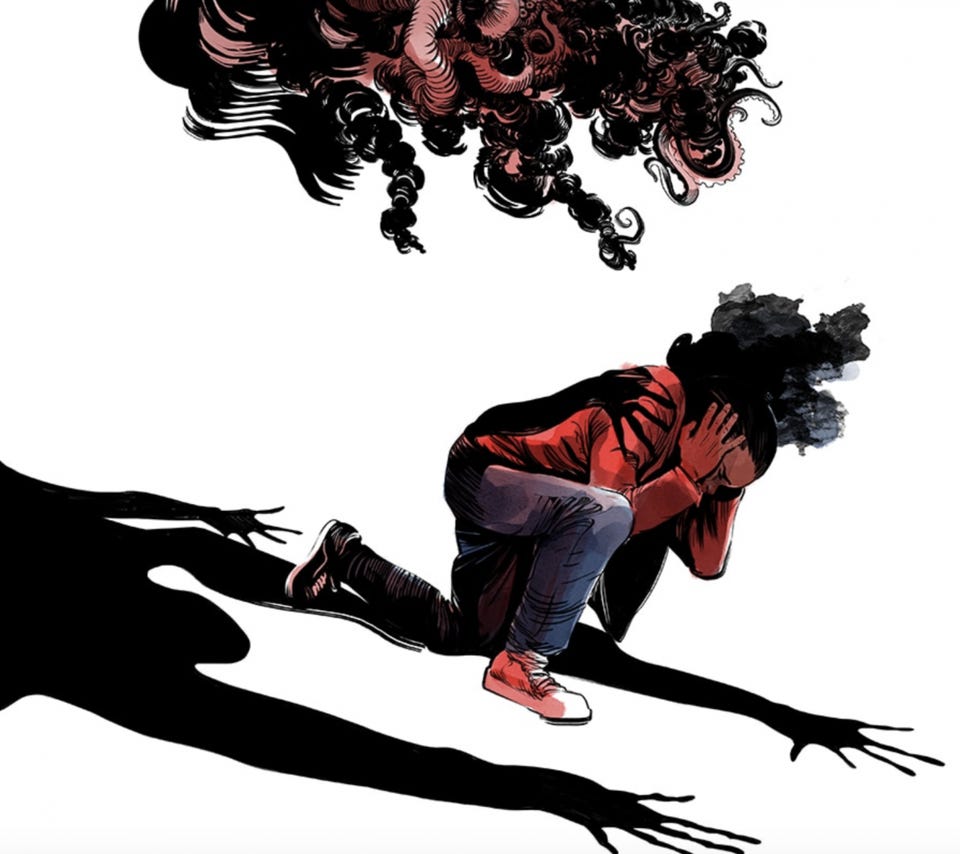 RO: Prose is wonderful, because I'm in complete control.  Though, with an editor's eye contributing.  But otherwise, it's just me (and the cover artist).  That's freeing.  But with an OGN it's a partnership, which staves off the completely loneliness and fear of writing alone.  So I try to jump back and forth between the two styles to keep a nice balance.  
CA: In recent years comics have become more inclusive of LGBTQI and brown characters. Obviously, not enough but things are changing. As a creator on that front, what are some of the things queer folks can do to help facilitate more inclusivity or even exposure to queer folks and lifestyles?
RO:  I think a lot of folks are supporting queer creators, which is a beautiful thing.  The biggest problem I've found is discoverability.  Luckily, both bookstores and librarians are getting better about curating LGBTQIA+ sections for those readers. It's no longer something to be ashamed about–at least in most places.  And I couldn't be happier that we live in a time where people of color are getting their due.  It's been centuries of mostly white males telling stories, so it's really awesome to see the switch.  There should be room for people of all kinds to tell stories, which is one of the reasons I talk about being half-Mexican myself.  
CA: Who are some of your queer heroes in the comic world both real and fictional and why?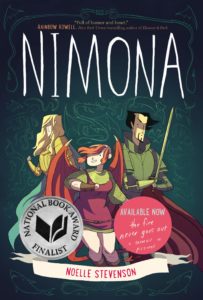 RO: ND Stephenson, who created Nimona, is just amazing.  She went on to queerify the new She-Ra and it's such a fun TV watch.  I'm also a massive fan of Mariko Tamaki, Molly Ostertag, and Kevin Panetta for the graphic novels they've contributed to the world of young readers literature.  As for fictional characters, I'm definitely obsessed with the X-Men (and have been since I was kid), which are more queer than ever.  But I also have to give a shout out to Midnighter over at DC for being someone who defies stereotypes.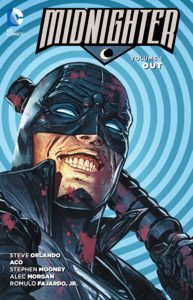 CA: What words of guidance would you impart to up-and-coming queer creators who want to work in the mainstream world of comics, graphic novels and prose?
RO: 1.) Get comfortable with rejection. It's going to be hard to break into comics, but once you do, it's going to be so worth it–especially when you hold the final product in your hand. 2.) Create the stories you would want to read. Don't try to create for others. Make something you enjoy. And 3.) Your art is never going to be perfect. But it can be done. So stop mulling over every little sentence and every panel of art. Just keep moving forward.
CA: What got you into comics? Who were some of your favorite heroes growing up?
RO: My middle school best friend got me into comics.  I had dabbled in Batman, but it was his introduction to me of the X-Men that made me fall in love.  I soon graduated to New Mutants, where I met Magik, aka Illyana Rasputin, who to this day remains my favorite character.  She's dark and powerful and survived so much tragedy in her youth, and so she reminds me of me, battling every day to make a happier life for myself.  
CA: Can you tell us a little bit about your upcoming projects Four Eyes, Northranger, and Abuela, Don't Forget Me?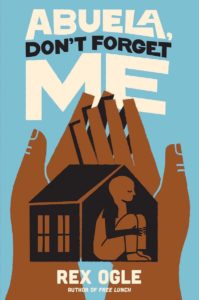 RO: Northranger is my love letter to Jane Austen, as I'm taking her gothic novel Northanger Abbey and updating it with a queer protagonist who falls in love with a cowboy who may or may not be a killer.  It's a graphic novel, and I'm so stoked for it to come out.  Four Eyes is another memoir, but this time a Disney-version graphic novel of my life, meaning I'm dropping the violence to focus on an almost-universal experience of getting glasses and dealing with the onset of puberty.  And Abuela, Don't Forget Me is my first foray into writing a novel in-verse.  It started out as a project for my grandmother who is suffering from dementia.  I was writing all of my memories of her down in short verses, so that she could read them with ease and hopefully remember happier times.  But soon I had a book on my hand, and I thought how great would it be to get this published as an homage to supportive grandmothers everywhere.  
CA: Really wonderful, Rex! Thank you so much for your time and the truly fantastic work you've been putting out into the world.
For more about Rex and his work check out his website, rexogle.com