Carlyn Greenwald writes romantic and thrilling page-turners for teens and adults. A film school graduate and former Hollywood lackey, she now works in publishing. She resides in Los Angeles, mourning the loss of ArcLight Cinemas and soaking in the sun with her dogs. Find her online on Twitter @CarlynGreenwald and Instagram @Carlyn_Gee.
Todd Milliner is an Emmy Award–winning producer and writer who cofounded Hazy Mills Productions with Sean Hayes in 2004. He has produced over 400 episodes of television, including hit NBC drama Grimm and the TV Land sitcom Hot in Cleveland. He lives with his husband, Michael Matthews, in Los Angeles.
I had the opportunity to interview Carlyn and Todd, which you can read below.
First of all, welcome to Geeks OUT. Could you tell us a little about yourself?
Carlyn Greenwald: Hi! So happy to be here! My name is Carlyn Greenwald and I'm a YA and Adult romance and thriller writer from Los Angeles. I've been writing YA since I was a teenager myself, and after going through film school and attempting to break into Hollywood as a screenwriter, I returned to novel writing where I currently reside. My queer adult romcom debut, Sizzle Reel, hit shelves April 18th and with Time Out and other books on the horizon, hopefully this'll be the start of an awesome career.
Otherwise, I'm Jewish and bi and spend my time outside of work gaming, scouring random pockets of pop culture YouTube, and hanging out with my incredible chihuahua mix, Phoebe.
Todd Milliner: Thanks for the invite. My name is Todd Milliner and I'm a television producer and writer in Hollywood (which sounds a lot more glamorous than it is). I've produced shows like Grimm (NBC), Hot in Cleveland (TVLAND), and QForce (Netflix) along with a bunch more. I've been doing this for about 20 years and before that I worked at a bunch of corporate jobs while trying to be an actor in Chicago. Sean and I went to college together at Illinois State University and we started our company years later in 2003. This is my first novel and this is Sean's second book. We are so excited to be sharing this story.
What can you tell us about your latest novel, Time Out? Where did the inspiration for this story come from?
CG: Time Out is a YA Contemporary novel that's kind of Heartstopper meets Friday Night Lights about the #1 ranked high school basketball player in Georgia who decides to come out to his whole town via a pep rally. When the town doesn't react well, he ends up quitting the team, joining his friend's underground voting rights group, and starts to fall for a school newspaper reporter.
I'm sure Todd will talk about this more, but it was inspired by him and Sean growing up in vastly different social circles (Todd was into athletics and Sean the arts) thinking about what it would've been like in high school if they'd had each other. From there, we wanted to involve high school sports as the backdrop since it remains one of the strongest pressure points for young men to conform to rigid ideas of masculinity, which only makes it more stressful for our main character Barclay to come out.
TM: Carlyn is right! The story is very loosely based on my friendship with Sean. I was an athlete growing up and played many sports. I settled on running after I broke my collarbone playing football. And, full disclosure, I was never as good as Barclay, so it was probably best to write this book! Sean wasn't involved in the school paper, but he is a classically trained pianist and that took up most of his extracurricular time. So, we came from different worlds, but became great friends. We wanted to tell a little of that story. And after that jumping off point and a whole lot of help from Carlyn, we had Time Out.
How did you find yourself getting into storytelling, particularly the young adult medium?
CG: I think from when I was a teenager (like, we're talking 13), YA was just where my story ideas came from. I'd been an avid reader all my life and like most middle schoolers, I was eager to read up at the time. YA was going through a particularly interesting era of what I like to call "weird YA" — where storylines were just wild and outlandish and kind of trippy but still so heartfelt and commercial. I wanted to write stories like that. There's something so special about the high intensity of emotion and emotional stakes writing for teenagers. It creates this vivid energy that is infused into every genre that I loved when I was younger and never grew out of now.
TM: To us, storytelling is our entire life. We like to tell those stories from many different ages, experiences and points of view. The most important thing to us is to tell the right story at the right time. The YA medium felt especially important for this story. Coming out can be hard for people of any age, but we felt like that layered on top of all the other things young adults are dealing with made the story even more compelling.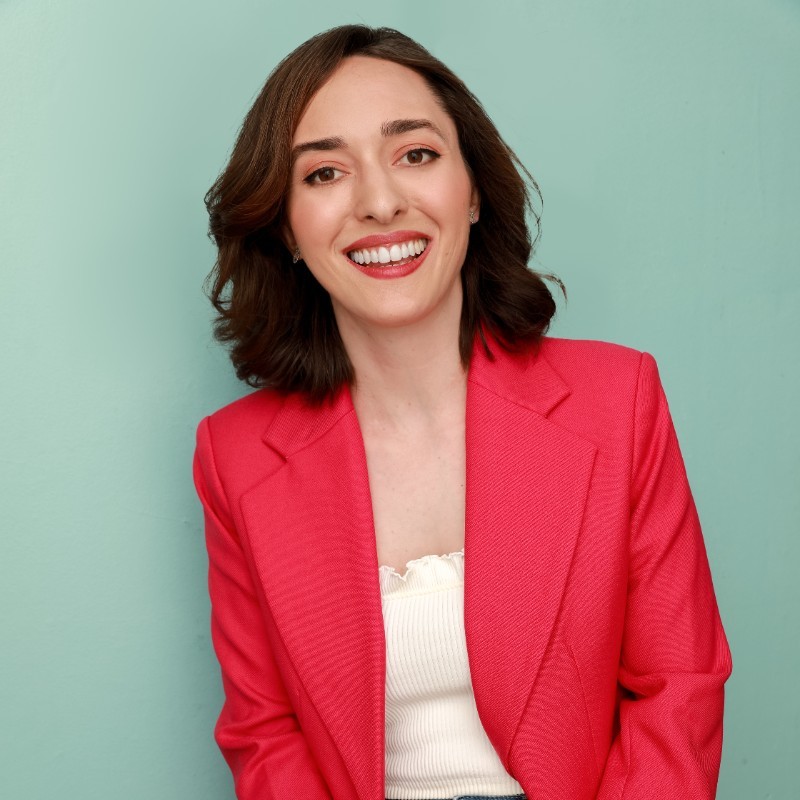 As Time Out was written between multiple authors, what could you tell us about your collaboration process together?
CG: The best way to describe it would be to compare it to somewhat of a writer's room in television. Sean and Todd had originally written a TV pilot and worked with S&S to develop a full outline of a book version that I saw. So, I brought in my experience with contemporary YA to hammer out the first draft. Within even the first draft, I'd offer up suggestions as I saw opportunities, including changing some character backstories and motivations, suggesting tiny scene changes, that sort of thing. Sean, Todd, our editor and I then all collaborated on notes and revisions, eventually beefing up the voting rights storyline and really delving into where to start the novel and how to translate the humor and heart from the pilot into the book.
TM: What Carlyn said 🙂 I will add that it was about the easiest process I've ever been part of. It helps when your partners are talented, nice people.
As a creative, who or what would you say are some of your greatest creative influences and/or sources of inspiration?
CG: Hmm, with YA, from the really early days, I absolutely loved Libba Bray, Jennifer Brown, Barry Lyga, and Neal Shusterman. All totally different genres (with Libba, different genres among her career) but every one of these authors just created these super entertaining books with complex characters I rooted so hard for. But I still remember learning about absurdity and humor from Libba Bray's books, how to write emotion and difficult topics from Jennifer Brown's books, how to write commercial suspense from Barry Lyga, and finally mixing moral complexity and depth into speculative fiction from Neal Shusterman.
TM: For me, I find creative influences from many different disciplines. I'd say great television (in my opinion) like Beef or Succession or Hacks to great movies like Everything Everywhere All At Once, great plays like Good Night Oscar or Kimberly Akimbo, to great music like from The Lumineers or Coltrane, and great books like the OG YA To Kill a Mockingbird or my friend's book Scream All Night. I find inspiration in many places. Sometimes even Chipotle.
Growing up, were there any stories in which you felt touched by/ or reflected in? Are there any like that now?
CG: Avatar: The Last Airbender will always be that seminal story that changed my life. I watched it when it was airing and I was around ten years old, glued to the TV when my older cousins were making fun of me for watching a cartoon. (Guess who then watched it and loved the show too?) It really captures what a masterpiece story can be, especially when you balance plot, tension, world-building, and just a stellar, stellar group of characters who are all given the love and attention they need. There's something for every writer to take away from the show.
TM: I was always drawn to stories about growing up that were funny, but tinged with melancholy.  Things like The Body or The Outsiders touched me the most. Big Fish is another one that got me. Read the entire book on a flight, just amazed at the imagery.
Besides your work as a creative, what are some things you would want readers to know about you?
CG: Hmm…that I never feel like I'm done learning about my writing — what I like to write, what new challenges I could bring into future works, what my favorite book is. I try to take each new project and say "what new skill am I developing by writing this?" My answers have ranged from "new age category" to "new genre" to "new main character personality type" to "new multimedia aspect" etc. With that said, I still have so many dream projects and elements I want to work with — something historical, a main character who wants to go into STEM, stuff like that.
TM: I think I'm pretty fun to hang out with. I mean, not all the time. Who is fun all the time? But, I genuinely like people. I like learning about their stories, finding fun things to discuss and new adventures to embark upon. And I love mint chip ice cream.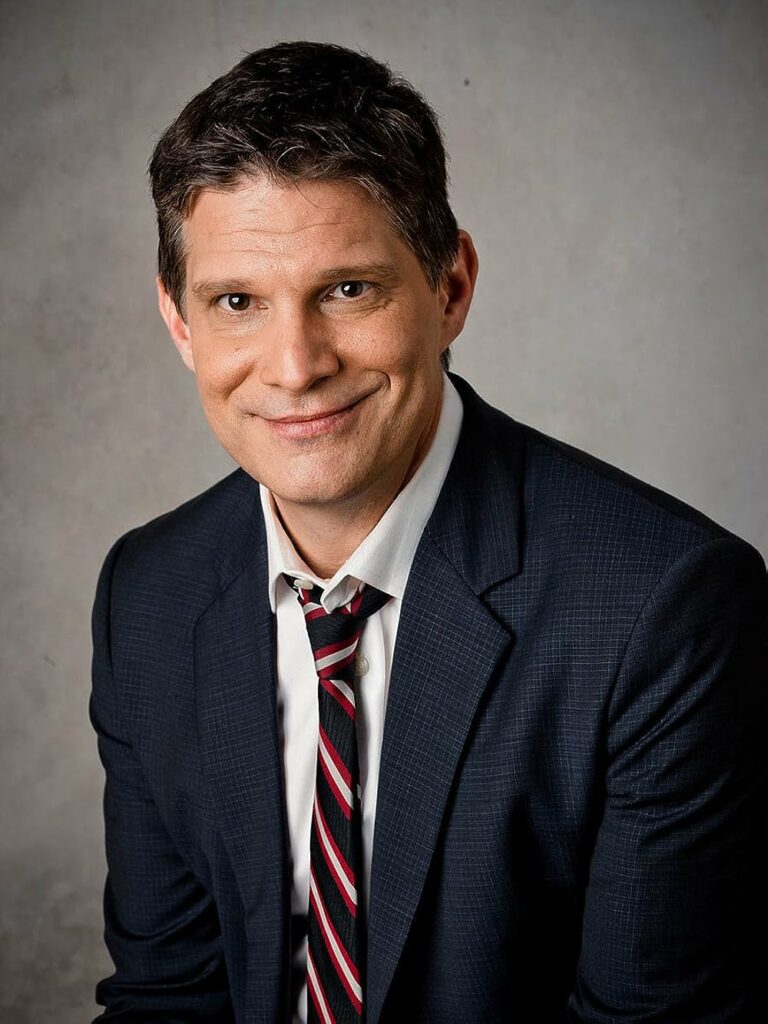 What's a question you haven't been asked yet but wish you were (and the answer to that question)?
CG: What's the significance of Christopher (the love interest in Time Out) being Jewish?
When it came to the collaboration process of Time Out, I really wanted to make my mark on the book in some very obvious Carlyn sort of way. And I got thinking — there really is so little LGBTQ+ Jewish representation, and often it's Jewish LGBTQ+ girls. So, I wanted to really advocate for our love interest to be Jewish, to show that there's space for Judaism in love interests across sexuality. It became this really fun, silly challenge where right as I was about to send the email asking about the change, I realized that I was asking to make a character name Christopher Jewish. But I was determined to make it happen without changing his name. So, I thought — what if it was a family name? He could be half Jewish, like I am. And then the lore grew – it ended up being a bargain between Christopher's mother and father and I think makes for a great little joke for any mixed faith readers.
TM: I guess I wish people would ask what I think is truly important. Like, "Todd, cut through the clutter and tell us one thing that's really important". And, the answer to that question from me is to always lead with kindness. It's just so much easier than being mean. And a big bonus is that people will tend to lead with kindness back. Pretty easy stuff.
Are there any projects you are working on or thinking about that you are able to discuss?
CG: Not too much yet! I have a second adult romcom coming out summer 2024 that I'm revising right now! I can't say too much, but it's another sapphic book and takes place in film school. Beyond that, I have some irons in the fire that I am perpetually fingers crossed will turn into tomorrow's news.
TM: We are working on a bunch of television and film and theatre projects and they are all pretty secret, but I am working on a comedy with Kevin Smith that I'm pretty excited about. Oh, and guess what? He leads with kindness.
What advice would you give to any aspiring creatives out there?
CG: Love your writing, but also expand the way you love your writing. There's this idea that one book will be the book of your heart and I think that sets so many writers up for more mental strife than is necessary in an already difficult industry. Every book of mine is a book of my heart. Sure, some are more personal to me or have more of my favorite tropes or comp to my favorite TV shows. But find a reason to love every book you write, even if you have to hamfist it in just for you. It'll make every step of the process easier and make you happier in the long run.
TM: If this is truly your dream, stick with it. There's plenty of time, god willing, to do something you hate.
Finally, what LGBTQ+ books/authors would you recommend to the readers of Geeks OUT?
CG: BIANCA TORRE IS AFRAID OF EVERYTHING by Justine Pucella Winans
ALWAYS THE ALMOST by Edward Underhill
OUT OF CHARACTER by Jenna Miller
BORROW A BOYFRIEND CLUB by Page Powars
TM: Gosh there's so much good stuff out there. I think you should start with Carlyn's Sizzle Reel and mix in a great new book by Robbie Couch called If I See You Again Tomorrow. Then, before you fill your cart, grab Byron Lane's Big Gay Wedding.