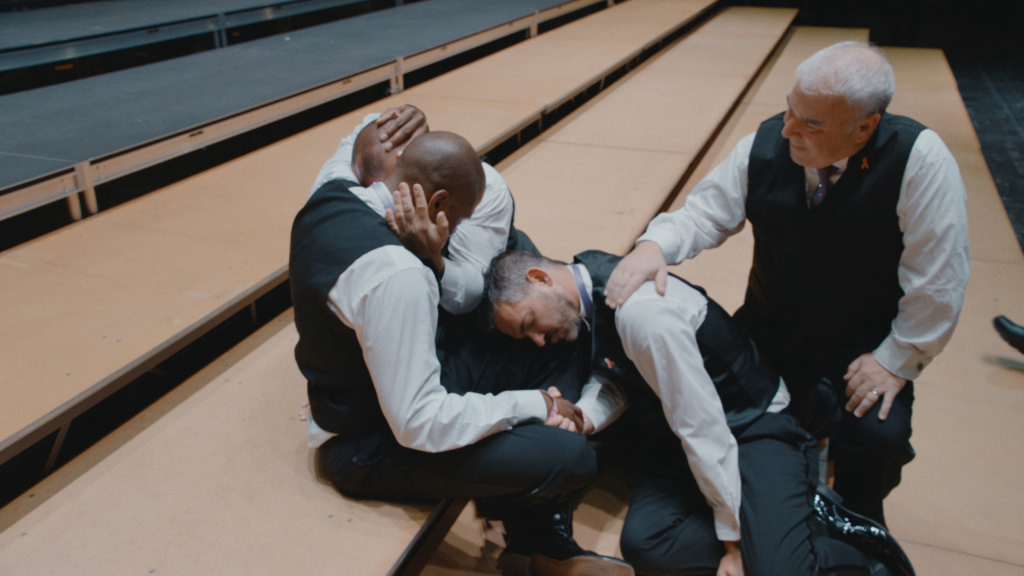 Early on in David Charles Rodrigues' exquisite Gay Chorus Deep South, San Francisco Gay Men's Chorus artistic director Dr. Tim Seelig is working in his office. He explains that he keeps himself surrounded by "queens," Queen Elizabeth and San Francisco legend—and gay hero—Harvey Milk among them. So it's fitting that the Chorus takes inspiration from Milk, who famously used a lavender pen to sign groundbreaking gay rights legislation into law, in naming their post Trump Lavender Pen Tour. The men travel from Tennessee to Alabama to the Carolinas, looking to spread hope and ignite dialogue. Interestingly enough, assumptions are challenged on both sides. A queer historian complains that the concept reeks of condescension. A Southern Baptist church, meanwhile, welcomes the group with open arms.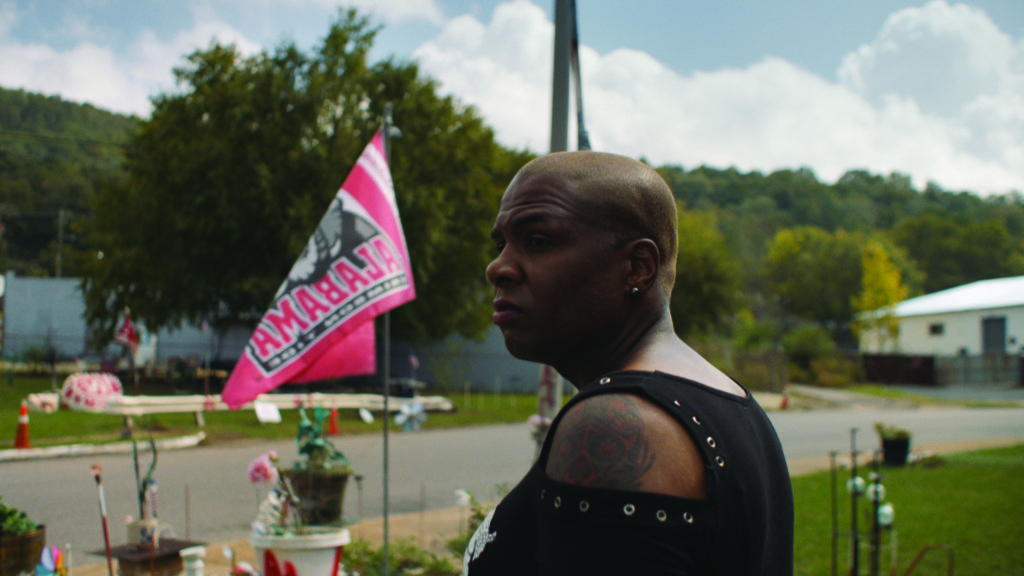 Rodrigues shoots the film beautifully, with sweeping overhead shots, intimate access to the performances, and skillful editing. The music is beautiful and accomplished, naturally, and it weaves in and out of sequences seamlessly. A sequence in Selma, where the men hold a triumphant concert and walk across the famed Edmund Pettus Bridge, is particularly striking. We get to know a few of the men particularly well. Seelig reveals his painful history with the Southern Baptist Church and the havoc wreaked on his family when he came out. Jimmy White is fighting cancer and hoping for reconciliation with his staunchly conservative father. Perhaps most compelling is
Ashlé , who struggles to come to terms with their gender identity and finds unwavering acceptance in the men of the Chorus. Thus this film is one of several notable examples of trans stories being told at Tribeca this year; Jeanie Finlay's beautiful Seahorse and Changing the Game being two others.
---
Gay Chorus Deep South takes a story that is compelling and of the moment and delivers it with precision and heart.
---
Gay Chorus Deep South screens this week as part of the Tribeca Film Festival. Visit tribecafilm.com for more.