Diana M. Pho is a queer Vietnamese-American independent scholar, playwright, and Hugo Award-winning fiction editor. She has over a decade of experience in traditional book publishing, including Tor Books, Tor.com Publishing, and the Science Fiction Book Club. Diana currently works as Lead Creative Executive for Co-Productions & Partnerships at Realm developing thrilling and innovative audio dramas. Additionally, she has a double Bachelor's degree in English and Russian Literature from Mount Holyoke College and a Master's in Performance Studies from New York University. Diana's academic work includes critical analysis of the role of race in fashion, performance, and the media, in addition to pieces focusing on fan studies and fan communities.
I had the opportunity to interview Diana, which you can read below.
First of all, welcome to Geeks OUT! Could you tell us a little about yourself?
Salutations, Geeks OUT, and appreciate you having me! I'm a Hugo-winning book editor, podcast producer, playwright, and academic who's been in and around fandom spaces for much of my working life, and even earlier! 
How would you describe what you do professionally and creatively?
What I've done is help creatives tell stories professionally for about 15 years now. I've had the pleasure of working across novels, comics, theater, and audio. I strongly believe in the power of language and entertainment. Whether it is working as an editor in prose, a playwright for the stage, or a producer in podcasts, what I'm focused on are exciting, insightful, character-driven tales that make an impact.
What drew you to storytelling, and how did you get into editing and podcasting specifically?
I was the bookworm who read the kidlit shelves in at the library in alphabetical order—or depending on how cool the cover art was! (Note to authors: young readers DO judge books by their covers!) I was a daydreamer, kind of spacey, and admittedly a nervous and introverted child. I also wrote a lot of fanfiction growing up! Eventually, I got out of my shell more in high school: I edited the literary magazine and the school newspaper. The theater bug bit me, but I did mostly crew work and wrote some plays for the state competition (and won some prizes).  Somehow, by the time I was a junior in college, I got it in my head that I wanted to work on books, and the endgoal was becoming a SFF editor. After a decade in books, I wanted something different and landed in audio at Realm, which luckily checked all of the boxes I was looking for at the time.
I only recently got into podcasts, what do you think is the appeal of this medium? What are some of your favorite examples?
Podcasts are portable stories that you can experience while multitasking. In our busy world, we're still looking for that little bit of entertainment while commuting, doing housework, working out. I've gotten lots of joyful reviews from listeners working the graveyard shift of their job, and how Realm shows keep them company. I know many friends who play YouTube videos or TV shows in the background while they're doing something else. Podcasts fit that same niche.
Podcasts are also extremely intimate form of storytelling. There's a level of immediacy and visceral feeling that sound can get in ways prose cannot. The characters of fiction podcasts, especially, can lead you into a soundscape that feels like our real world. Even if that world is a fantasy with dragons or out on a space colony; it's transportive!
Some of my favorite podcasts play with the format of a talking head show. Welcome to Nightvale is a classic introduction to podcasts that's a spin on the NPR community radio show. This Sounds Serious is a pitch-perfect comedic reporting mockumentary that is full of unexpected twists. I also love the worldbuilding of The Edge of Sleep, Moonface, and From Now. And of course, my Realm favorites hold a special place in my producing heart: Marigold Breach, Overleaper, Spider King, the Undertow universe, to name a few.
I'm a regular listener of nonfiction and journalistic shows too: Sawbones, Code Switch, The Ezra Klein Show, and of course, The Daily, NPR, and the Journal. I read newspapers but I don't have broadcast TV at home, so most of my news I pick up via podcasts.
What would you say goes into making a great podcast?
Having a point of view is the most important part: knowing what your show is about and having the confidence, commitment to research, and attentiveness to create a very distinct take on your subject. That counts for fiction as well as nonfiction. Fiction shows must know what they are, what listeners they appeal to, what kind of markets they can reach.
And of course, having a strong production team behind you can be great, but good production doesn't always mean expensive equipment. It means knowing how to use it well, and to be invested in constantly learning about the craft of production, sound design, acting, etc as much as the words in the script.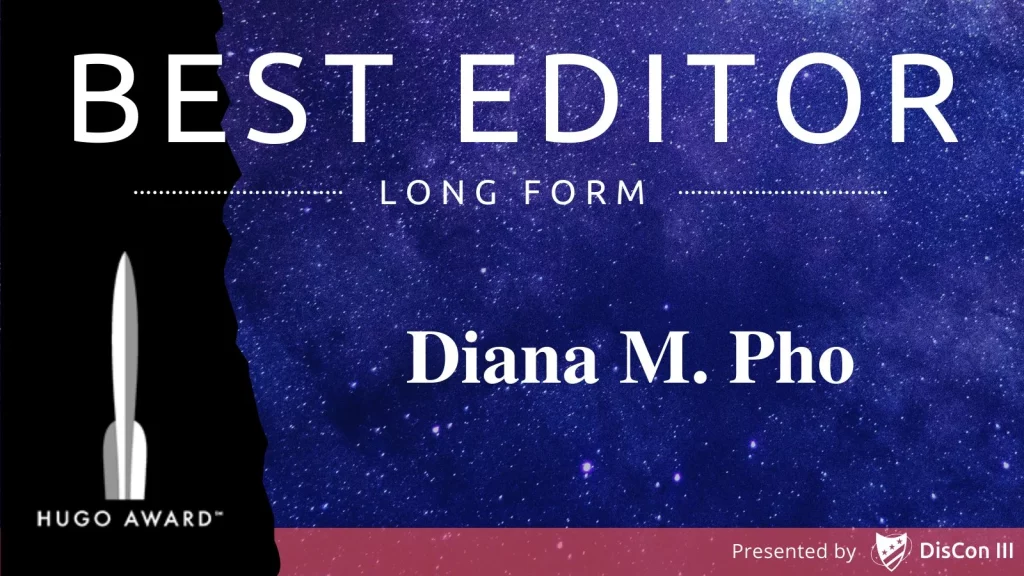 As a queer Vietnamese-American creative, were there ever any times in which you saw yourself in pop culture/literature? What would you say representation means to you?
I never saw myself in pop culture exactly, but I will also have a special love for Tina Nguyen, the Vietnamese-American character from the original PBS Ghostwriter series. That's the first time I've seen any Viet people on TV that didn't have to do with the Paris By Night variety shows my parents watched, or the Vietnam War dramas you see for US audiences. I thought that was very meaningful to me, to see a kid like myself who lived in the shadow of war, but never personally experienced it. But was also just a normal teen girl trying to balance high school problems and solve mysteries with a ghost!
Over the years, there have been more Vietnamese creators of queer art: Ailette de Bodard, Nghi Vo, Ocean Vuong come to mind. I feel so lucky to be living in a time where I get to see these creators bloom.
As a creator, who or what would you say are some of your greatest creative influences and/or sources of inspiration? 
I am a big believer in interdisciplinary work and draw from different creative formats into one giant storytelling toolkit. That's what made my career exciting; a sense that I'm always learning more ways to express and communicate artistically. So far, it's been novel writing, playwriting, comics, audio drama… and screenwriting is next on the docket, I think.
At the moment, I'm a big fan of Matthew Salesses's Craft in the Real World—I've read that book a few times and still am learning new takeaways.  I picked up a lot of audio drama tips from KC Wayland's Bombs Always Beep. Writers who I'm always returning to include Ted Chiang, Walter Mosley, Ekaterina Sedia, N.K. Jemisin, Alexander Chee, Ray Bradbury, Jun Mochizuki, Suzie Lori Parks, Tom Stoppard. I have an undying love for really cheesy supernatural drama and anime. 
What advice would you give to other aspiring creatives/writers?
Find your community, and always pay it forward. Being a creator – especially being a writer – can be a very lonely experience. Being an artist can make you question your ability, your art, your working relationships, everything all the time. It can be hard finding financial support, free creative time, or emotional wherewithal to continue. But knowing you have people who can relate to your experiences – or non-artists who can offer an outside perspective – can really help support a career for the long-term.
Are there any projects you are working on or thinking about that you are able to discuss?
Things are in the pipeline that people will be hearing about in early 2023 ☺ I can't wait for the announcements to come!
What's a question you haven't been asked yet but wish you were asked (as well as the answer to that question)? 
LoL, what is my favorite tea? It's lavender earl grey. ☺
Finally, what LGBTQ+ books/ podcasts/ media would you recommend to the readers of Geeks OUT?
Yay, list time!
Comics: Chronin by Benjamin A. Wilgus, Galaxy: The Prettiest Star by Jadzia Axelrod & Jess Taylor.
Books: On Earth We're Briefly Gorgeous by Ocean Vuong; The Empress of Salt and Fortune by Nghi Vo, Light from Uncommon Stars by Ryka Aoki, The Bruising of Qilwa by Naseem Jamnia.
Podcasts: Alice isn't Dead from Nightvale Presents; Elixir from Realm; Soft Voice from QCODE.
TV Shows: the new Interview with the Vampire on AMC.