"And so, Doctor Beckett finds themselves leaping from pride to pride, striving to assemble what once went amiss, and hoping each time that their next leap will lead to a fabulous, fully decorated home … or something"
Busy Geek Breakdown (TL;DR):
Get ready for interdimensional excitement as Nino Cipri's "Finna" and "Defekt" take you on a geek's dream journey through the enigmatic corridors of LitenVäld, an Ikea-like store. These novellas artfully blend references to Doctor Who, Star Trek, Sliders, and even an unexpected A-Team twist. With authentic LGBTQ representation and relatable characters, prepare for mind-bending adventures, a dash of Ikea humor, and exploring love, identity, and personal growth. Embrace the power of diversity, queer the geekdom, and celebrate the fusion of LGBTQ themes and geek culture!
***So many Spoiler below……. but read it anyway!!!****
Boldly Going Queer: Exploring LGBTQ Themes in Nino Cipri's Novellas
Welcome, fellow geeks, to an exhilarating journey into the realms of Nino Cipri's captivating novellas, "Finna" and "Defekt." Prepare to be immersed in interdimensional escapades, LGBTQ themes, and a sprinkle of geek culture references, including nods to Star Trek, Doctor Who, and the TV show Sliders. As we navigate the labyrinthine corridors of LitenVäld, reminiscent of Ikea's puzzling layout, let's delve into the worlds of time travel and alternate realities and even face the super creepy scenario where the store becomes a hive mind, demanding blood as payment for items.
Geek Culture and Interdimensional Adventures:
In "Finna" and "Defekt," Cipri pays homage to beloved franchises such as Doctor Who, Star Trek, and Sliders. Imagine Ava, Jules, and Jay as intrepid explorers akin to the Doctor's adventures in the TARDIS or the Star Trek crew's encounters with strange new worlds. As they traverse the perplexing corridors of LitenVäld, each turn uncovers a unique reality filled with surprises and challenges. But be prepared to encounter the chilling alternate reality where LitenVäld becomes a hive mind, demanding a macabre form of payment in the form of blood. This eerie scenario adds a layer of horror to the interdimensional adventures, evoking a sense of unease and raising questions about the true nature of LitenVäld.
LGBTQ Themes and Authentic Representation:
Cipri's novellas prioritize authentic LGBTQ representation, seamlessly weaving queer experiences into the fabric of the stories. Love, friendship, and personal growth are delicately explored, resonating with readers deeply. By embracing diversity and inclusivity, Cipri reminds readers of the importance of representation in speculative fiction, allowing them to see themselves in the pages and fostering empathy and understanding.
And amidst the excitement, be prepared to encounter the super cool moment where the team in "Defekt" transforms into a clone version of The A-Team, each member bringing their unique skills to the table. This unexpected twist injects a punch of nostalgia and humor into the narrative, inviting us to cheer on this misfit crew as they navigate interdimensional chaos.
Our protagonist is Derek, a fiercely loyal employee of LitenVärld. He's got a living space that's as cozy as a shipping container at the store's backlot; believe it or not, he's never taken a sick day… until he starts coughing up blood out of the blue.
Now, you see, a model employee like Derek shouldn't need time off, right? But alas, fate has other plans for him. So instead of a well-deserved rest, he's assigned to a special inventory team for a locked-in night of hunting down defective products. And let me tell you, we're talking about something other than your ordinary unsatisfactory goods here. Instead, we've got toy chests growing pincers and eyestalks—now that's something you don't find at your typical IKEA!
But hold on to your seatbelts, folks, 'cause here's where it gets even weirder. The inventory team consists of four strangers who look and sound (almost) identical to Derek himself. So imagine running into four copies of yourself—talk about a mind-bending experience!
Having five Dereks is an advantage when facing down sentient furniture horrors. But guess what? The real problem might not be the furniture that's come to life but rather the twisted workings of LitenVärld itself.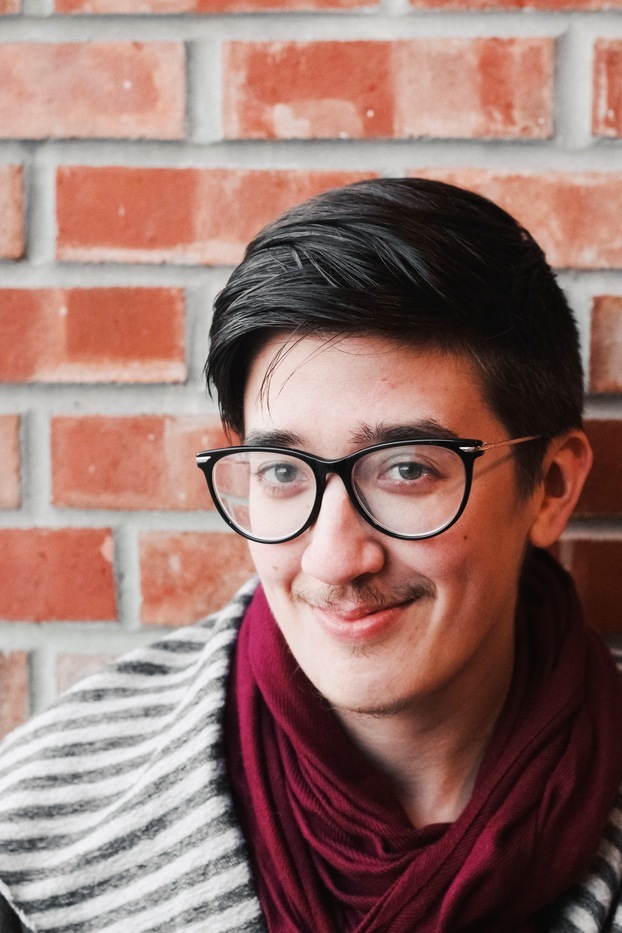 "Defekt" is not just a spooky and entertaining tale; it's got layers of compelling themes simmering beneath the surface. I'm always looking for the more profound implications woven into a narrative. The LitenVärld stories are more than wonderfully queer anti-capitalist science fiction—about friendship, connection, and resilience. In "Finna", it's all about building a fellowship from the wreckage of a romantic breakup during an unnerving adventure. Now, that's what I call a leap of faith!
But in "Defekt", things take a different turn. This novella cranks up the fear factor and takes us on a rollercoaster ride. The story starts with snippets from the "Special Exempt Employee" handbook, which sounds more like an eerie manifesto than a regular work manual. And once Derek finds himself locked inside the store for his special inventory night, buckle up, 'cause it's gonna be a wild one. From being pursued by a carnivorous, free-roaming toilet to navigating the emergency-red-lit maze of the moveable faux-IKEA labyrinth, it's a nail-biter, let me tell ya.
But here's the twist you won't see coming. After Derek is saved by his clone team, we realize that LitenVärld has decided to kill off the defective merchandise instead of cataloging it. So who's the real monster now? Dirk, one of the clones, is a real piece of work—a sociopath who revels in violence and power. So the monsters we thought were the threat? Well, they're just fighting for their own survival. Talk about turning the tables!
Derek's awakening to resistance and refusal to be a cog in a broken system manifests in a unique and unsettling way—a bleeding, ruptured mouth slashed across his throat. It's a haunting and vivid description of the pain and defiance within him.
And you know what? It's not all about the scares. "Defekt" brings in some unexpected desires and connections too. Derek's encounter with Darkness, where they ask to see and touch his throat, turns into a strangely intimate moment. What was once seen as disgusting becomes oddly appealing. And when he comes face-to-face with an alternate-universe version of himself, he finds comfort in seeing his own supposed defect on someone else's body. It reminds us that embracing our flaws and rejecting oppressive systems can lead to surprising connections and personal growth.
And let's remember the burning question: would you hook up with your clone? In "Defekt", that question serves a purpose. The four clones and Derek's responses to them delve into our desires, needs, and the complexities of attraction. It's a glimpse into what we seek in others and our social systems. But it's not just for kicks—it drives the narrative and highlights the power of forming alliances against oppression.
"Defekt" is a thrilling ride, blending high-tension plot twists with thought-provoking themes. It's a standalone novella and a worthy companion to "Finna", expanding on the underlying messages of resistance, collectivism, and the strength of queer identities in challenging the status quo. So, kudos to Nino Cipri for keeping me on the edge of my seat with those spine-tingling moments, especially the eerie inserts from the employee handbook. "Defekt" is a quantum leap into a reality-warping adventure that's both unsettling and fun.
So grab your imaginary LitenVäld shopping cart, prepare to slide between dimensions, and immerse yourself in the imaginative worlds created by Nino Cipri. Then, it's time to boldly go queer, celebrating the perfect fusion of LGBTQ themes and geek culture!