Richard Ho is Chinese, Jewish, and an author . . . in any order you wish! His previous books include The Lost Package, illustrated by Jessica Lanan, and Year of the Cat, illustrated by Jocelyn Li Langrand. He loves to craft stories about diverse cultures and the delightful ways they intertwine. He and his proudly multicultural family live in the melting pot of New Jersey.
Lynn Scurfield's work is defined by bright colors, fun textures, and strong emotions. In their spare time, Lynn enjoys knitting, watching tours of beautiful houses online, and going on hikes with Taro, her small (but barky) dog. Lynn resides in Toronto, Canada.
I had the opportunity to interview Richard and Lynn, which you can read below.
First of all, welcome to Geeks OUT! Could you tell us a little about yourselves?
Richard Ho: Thank you so much for having us! I'm Richard, a Jewish-Chinese-American author of children's books. I was born and raised in New York, and currently live in New Jersey. For my day job, I work as an editor for an educational website—and then I write in whatever free time I can wrangle! Two New Years is my fourth published picture book, and the first to explore my dual cultural identity.
Lynn Scurfield: Hello! My name is Lynn Scurfield and I'm a mixed media illustrator currently based in Toronto, Canada. I've been working as a freelance illustrator for about 7 years now and my clients include Google, Amazon, Macmillan, Chronicle Books, Puffin UK, Panda Express and the New York Times. When I'm not drawing I'm usually knitting or walking my very anxious, barky dog named Taro.
What can you tell us about your latest book, Two New Years? What was the inspiration for this project?
Richard Ho: My children are the inspiration for just about everything I do, but that's especially true for this book! The idea for Two New Years came from the realization that our kids are growing up in a home in which two different cultures have been present from the start. Whereas I chose to convert to Judaism as an adult, my children were born Chinese and Jewish. When they look at the customs and traditions of both, they don't focus on the differences—they see the similarities and how they intertwine. Some of the most compelling examples of this duality can be found in how both cultures celebrate the New Year, and that's what I wanted to capture in this book!
Lynn Scurfield: Two New Years is a very heartwarming book about a Jewish-Chinese family who celebrates both Rosh Hashanah and Lunar New Year. It aims to highlight not only how those traditions are different but in the many ways they're very much alike.
There's a couple of key inspirations for the art. The characters are loosely based on my own life. I'm an older sister and I have a younger brother so I had to include an older sister and younger brother in the family.
As for the art – my biggest inspiration was papercut art. I was really into making papercut art after working on my previous book, Friends are Friends, Forever (written by Dane Liu). It's very common to hang up papercut art during Lunar New Year and I wanted to keep making that kind of work. While I was doing research for Two New Years I came across the fact that Jewish Marriage certificates (Ketubah) are not only marriage certificates but they're pieces of art that have been traditionally made using papercut methods. It was the most wild, serendipitous research I came across and it ended up shaping the entire look of the book.
How did the two of you come together to work on this story?
Richard Ho: After Chronicle Books acquired the manuscript, editor Feather Flores sent me a shortlist of illustrators the publisher was considering. (Ultimately, the choice of illustrator is up to the publisher, but authors often get to chime in with their thoughts on the potential candidates.) Lynn's breathtaking artwork stood out from the start—their style is so vibrant and colorful! And when I learned about Lynn's Chinese and Jewish background, I knew this would be the perfect match. I'm so glad Lynn agreed!
Lynn Scurfield: Feather Flores, our first editor for Two New Years, was the one who reached out to me seeing if I'd be interested in illustrating the manuscript. Typically the author and illustrator don't talk to each until after the art has been finalized and the book is in the marketing phase so I didn't meet Richard until much later in the process!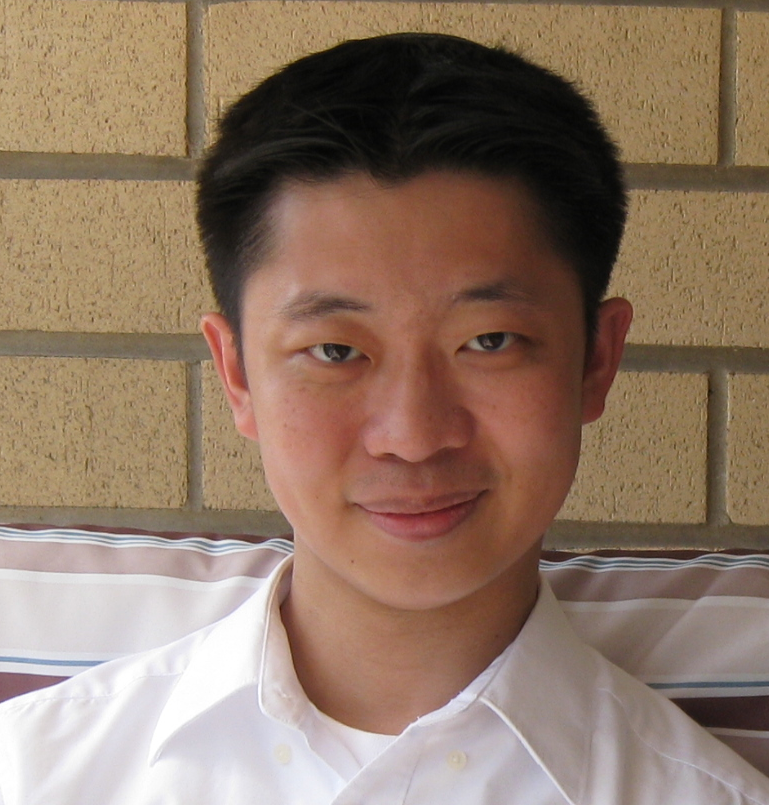 Can you give insight or advice into what goes into making a picture book?
Richard Ho: One thing most people don't realize is that the author and illustrator (when they're not the same person) generally don't communicate directly during the illustration process. That doesn't mean we don't collaborate! The editor serves as a go-between, passing along any necessary feedback. And once the final illustrations are done, and it's time to start promoting the book and planning for launch, the author and illustrator often get in touch and start doing that work together.
In general, my advice to any author is to not be so precious about "your vision" for the story, and recognize that the illustrator is an equal partner. The manuscript is merely a starting point—the illustrator brings their own creative vision that can take the story in surprising new directions, often elevating it beyond the author's wildest dreams! That potential is what I find so exciting and invigorating about the collaborative process in picture books, and I wouldn't have it any other way.
Lynn Scurfield: My advice for illustrators is appreciate the research phase! Research for me is the most fun part of the process – I love spending hours reading articles, gathering images and/ or watching videos on my book topics. I learn so much from drawing these books. It's also the part of the process where you can just go wild imagining what this book could be. What will it look like?! It can be anything! So really dive into the research, go down those rabbit holes and see what you learn from them.
Also keep a very good art/ time tracker so you hit all your deadlines!
As creators who come from both Chinese and Jewish backgrounds, I imagine this story feels quite a bit personal. Could you tell to us about what it meant for you to work on Two New Years?
Lynn Scurfield: So my step-family is Jewish, I wasn't born and raised with Judaism, but I feel extremely lucky to have been so warmly welcomed into my step-family. I've been very fortunate enough to be included in a lot of the holiday celebrations and they are the biggest supporters of my work. Really to draw this book is to give a big celebration and thank you to both sides.
Also, as an obligatory question, what are some of your favorite New Year (Chinese or Jewish) foods and traditions?
Richard Ho: On the Chinese side, I always associate Lunar New Year with tangerines. Tangerines are a symbol of prosperity because the Chinese words for tangerine and gold are phonetically similar. Many families have a custom to place tangerines around the house as decorations, in order to usher in success in the new year! On the Jewish side, one of my favorite Rosh Hashanah customs is dipping a piece of apple into honey on the first night of the holiday. The sweetness of this delicious combination of foods is a reflection of our sincere wish for a sweet year ahead!
Lynn Scurfield: For Rosh Hashanah the blowing of the Shofar is always a magical moment. Plus you really can't go wrong with a nice warm bowl of matzo ball soup. As for Lunar New Year – it's dumplings for me. Making dumplings, eating dumplings. It's the best!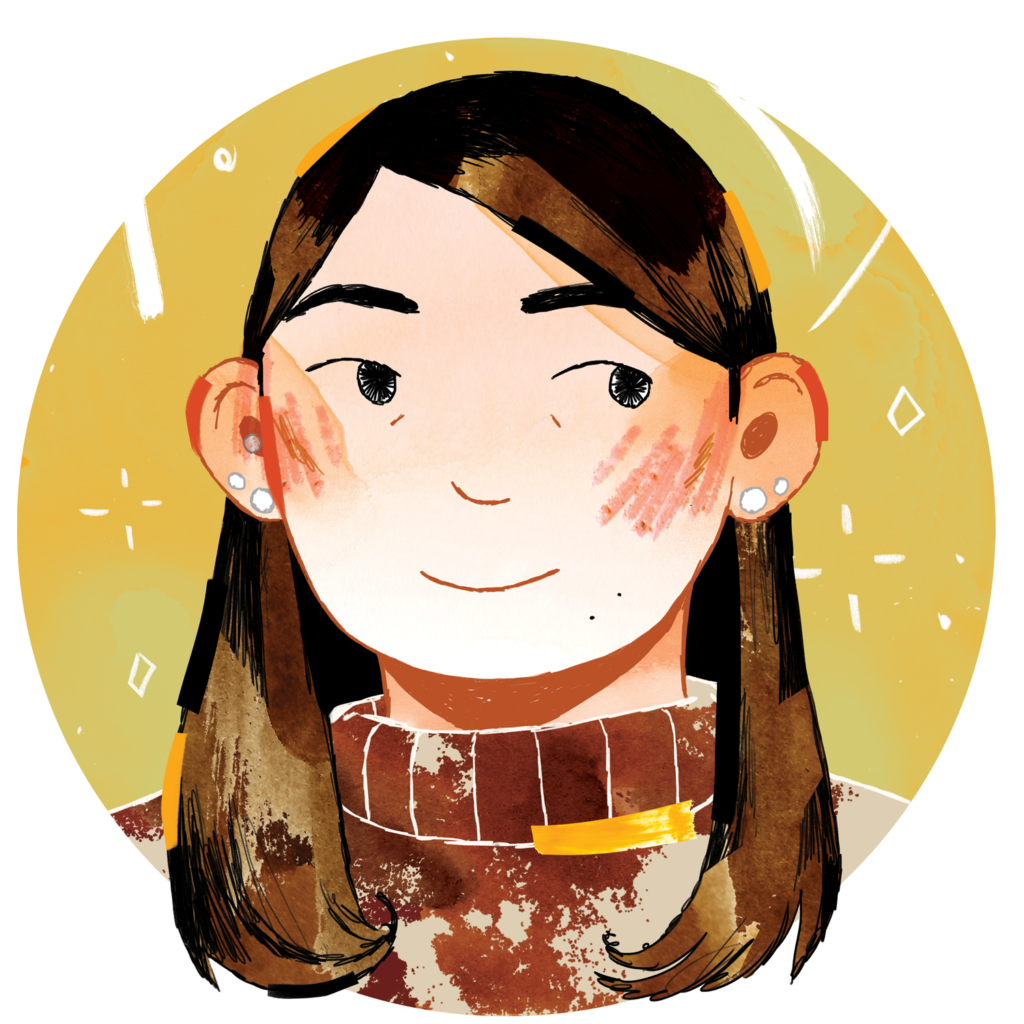 As a creative, who or what would you say are some of your greatest creative influences and/or sources of inspiration?
Richard Ho: I love storytelling in all formats, so when I'm feeling stuck creatively, I often turn to the examples of strong writing in picture books, novels, television, film—anything that makes me say, "Wow, I wish I wrote that!"
Lynn Scurfield: My longest and greatest creative influences are Alphonse Mucha and Kay Nielson. They're classic art nouveau, decorative artists and I still love how beautiful their commercial work is.
Recently I've been finding more inspiration in music – specifically artists such as Four Tet, Baths and Masakatsu Takagi's Marginalia songs. I think there's something about getting a bit older and listening to more instrumental work haha. But in all seriousness the layering of sounds, the sampling and the emotional quality of music is something I try to emulate and transform into a single image.
As a writer/illustrator, what are some of your favorite elements of the creative process? What would you say are some of the most frustrating/difficult?
Richard Ho: One of the most satisfying parts of the creative process is seeing the impact of the final product. When a reader tells me that one of my books made them laugh, or brought them to tears, or introduced them to ideas they had never considered before, it makes all the hard work worthwhile. On the flipside: writing is hard work! As much as I enjoy the creative process, it requires discipline, time, and effort to see an idea through to completion—all of which can be in short supply when juggling the demands of a day job and family life. That said, it's a privilege to have all those wonderful things to juggle! The challenge is figuring out how to prioritize writing without sacrificing in other areas.
Lynn Scurfield: I think I have a tie for my favourite part of the creative process. One is the "eureka!" moment of finding the tone/ the look of a long-term project (such as a book), and the other is getting into a flow state. When I'm in that flow state I can create for hours and it's so immersive that you don't feel time pass.
The most difficult part for me is creating work I'm passionate about on a deadline. In my perfect world I would spend a month on every image I'm commissioned for. I love to sit with my projects and think about them. But commercial work isn't like that, you have to create on a deadline and it can be tricky to create work you really enjoy or work that pushes your craft while trying to hit a deadline.
Besides your work, what are some things you would want readers to know about you?
Richard Ho: I love sports, and when I graduated from college, I had every intention of becoming a sports journalist! As preparation, I had written for the school newspaper and even did an internship in the media relations department of a local professional sports team. But I never ended up covering sports, instead landing jobs writing about comic books, movies, and advertising before getting into education. It was during my first job at an educational company that a colleague suggested I try my hand at writing children's books. I'm certainly glad they did!
Lynn Scurfield: I love to knit and I'm currently learning how to crochet. I'm only making granny squares right now but my next goal is to crochet a nice summer shirt with buttons and everything. I also want to get into sewing but I'm more intimidated by that.
What's a question you haven't been asked yet but wish you were (and the answer to that question)?
Richard Ho: People might wonder if the family in the book is my family. The answer is that it's loosely based on mine—an Orthodox Jewish family with a Chinese father, a Caucasian mother, and adorable mixed-race kids. But there are some differences, too. For one thing, we have a bunch of boys, not one boy and one girl!
Lynn Scurfield: Oh man. I'm not sure if I have one! I am not that creative.
Are there any other projects you are working on or thinking about that you are able to discuss?
Richard Ho: I have several picture books coming out in 2024, starting with If Lin Can from Charlesbridge Publishing in April. It's a biography of Asian American basketball star Jeremy Lin, illustrated by Phùng Nguyên Quang and Huỳnh Kim Liên. That will be followed by A Taste of Home from Roaring Brook Press/Macmillan in August. Illustrated by Sibu T.P., it follows a group of kids who explore the food of several cultural neighborhoods in the Lower East Side of Manhattan. I can't wait to share more about these and more as we get closer to publication!
Lynn Scurfield: Yes! I'm currently working on a book for Bloomsbury called Quest for a Tangram Dragon written by Christine Liu-Perkins. It's coming out next year and so far it's pretty cute!
I'm also collaborating with an extremely talented illustrator, Allegra Lockstadt, on making some art for Panda Express.
What advice might you have to give to any aspiring picture book creators out there?
Richard Ho: Read widely! There is so much innovation and inspiration to be found in your local library or independent bookstore. Reading as many books as you can is a great way to learn craft and discover which types of stories resonate with you the most.
Lynn Scurfield: Illustration careers can take a while to get off the ground. If things are slow don't beat yourself up over it. If being a kidlit artist is something you desperately want, be stubborn and try a lot of things. Put you and your art out there, and keep experimenting. One day something will stick and it'll be easier.
For the illustrators who have made a couple of books and don't have an agent: try looking for a lit agent. It's worth it.
Finally, what books/authors, including any Jewish/Chinese titles, would you recommend to the readers of GeeksOUT?
Richard Ho: Lynn would never recommend her own book, so I'll go ahead and sing the praises of Friends are Friends, Forever, a lovely picture book written by Dane Liu and illustrated by Lynn! It's about a girl from China who moves to the United States, leaving her best friend behind and starting a new life in a strange and unfamiliar country. As for Jewish titles, one recent favorite is Awe-some Days, a collection of poems about Jewish holidays throughout the year. Written by Marilyn Singer and illustrated by Dana Wulfekotte, it includes wonderful introductions to even the lesser-known holidays, and also beautifully showcases diversity within Judaism.
Lynn Scurfield: Oh jeez I am truly ashamed to admit how little I read. A couple of books that I think are really cool are:
Spork

Written by Kyo Maclear
Illustrated by Isabelle Arsenault
Amazing Asian American and Pacific Islanders is a great intro into some really cool and inspiring AAPI people while Spork is a really cute book that talks about being mixed-race.