Busy Geek Breakdown (TL;DR): If you haven't checked out this webcomic, you'll get hooked quickly. It has adventure, magic, teen angst, and plenty of geeky references. We need more stories like this, with complex representation of Queer characters. Checkout their newest Kickstarter. If you want to checkout the comic, you can do that here.
Get ready for an exhilarating adventure as "Magical Boy Basil" returns with its highly anticipated fifth chapter, "Magic Fight," and you have the opportunity to make it a reality!
In this thrilling installment, Basil finds himself immersed in a world of enchantment as he investigates tangles, mischievous creatures born from fractured magic items. But what starts as a mere investigation takes a dramatic turn when Basil and his friend, Eli, become entangled in an epic magic fight between Noah and Aaron. Brace yourself for action-packed sequences, vibrant magical transformations, and plenty of laughter as Basil navigates through the concluding chapter of the first arc of "Magical Boy Basil."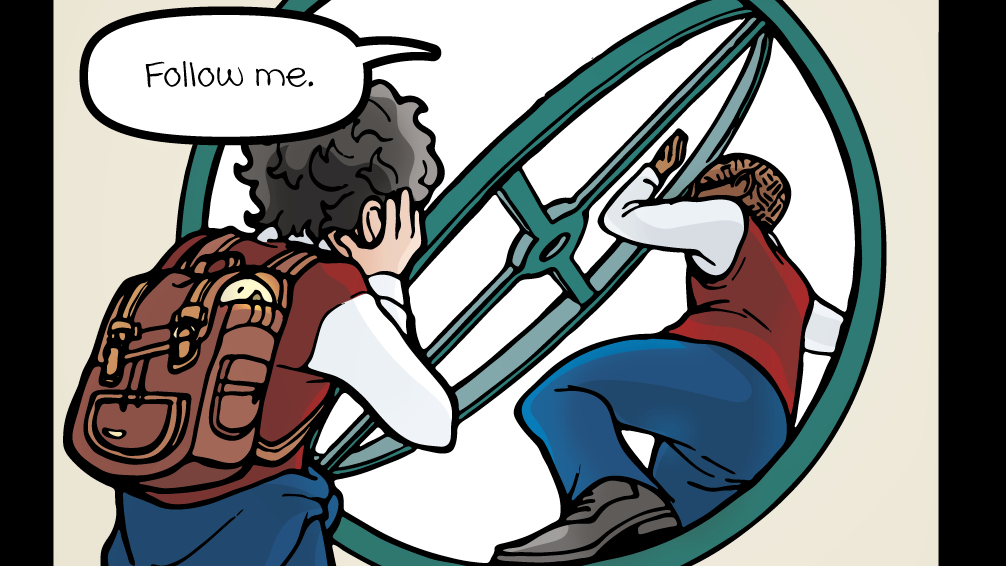 If you're new to the comic, Magical Boy Basil is a free-to-read webcomic that updates every other Friday. It is an LGBTQIA+ story featuring a group of undercover teenage magicians that battle monsters in order to maintain the balance of the universe.
Magical Boy Basil is produced by Jordan Wild (writer) and Beck Murray (artist). They've been working on Magical Boy Basil together for 7 years now. (1 year of pre-production, and 6 years of publication)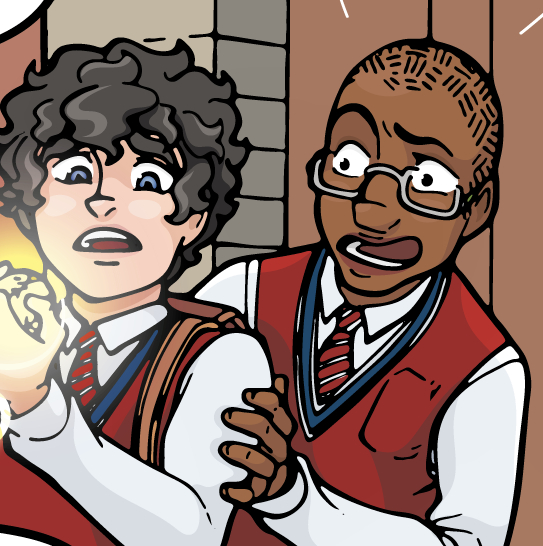 Since the webcomic's launch in 2016, the audience has grown to over 30,000 readers. In October 2022, Magical Boy Basil became part of the Tapas Early Access program, was number 1 in 'New Releases' the first week of release and has since exceeded 6 million views on the platform.
The first print edition of issues #1-4 (awarded "Project We Love by Kickstarter staff) were all successfully funded through Kickstarter.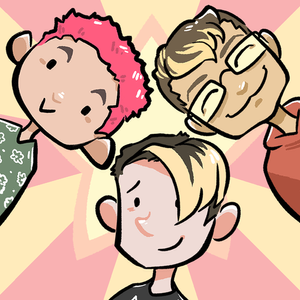 And here's from my interview with one of the creators, R.E. Murray:
DGH: How has it been interacting with your fans, whether in person or online?
REM: I feel like we're a small little comic but we're almost always approached by folks at cons (notably Flame Con) who not only recognize us but are so excited by and love Magical Boy Basil. Having conversations with fans about the story, the genre, and life in general is my favorite part. Everyone is just so friendly!
DGH: How does your personal identity and experiences as an LGBTQIA+ individual influence your creative process and the stories you choose to tell?
REM: I think I almost exclusively write, draw, and am inspired by LGBTQIA+ content. I spent the first fifteen years of my life not knowing why I was different and only consuming heteronormative stories until I learned that queerness was real and that stories could be queer too- My stories could be queer even!
DGH: Can you walk us through your typical creative process? How do you develop ideas, create characters, and bring your stories to life on the page?
REM: Usually there's some back and forth with Jordan (our writer) as to what the character's core traits should be or what a storyline should roughly look like. Sometimes it takes some teasing the threads out to come to a solid conclusion but sometimes designs or story beats will come on like a lightning strike. It's very in the moment!
DGH: Are there any specific comic book artists or writers who have influenced your style or storytelling approach? How have they inspired you?
REM: Personally, I consume a lot of manga (and graphic novels) so it's less anyone or anything specific and more a hodge podge of the things that catch my eye- how someone draws clothing folds or expressions or their shorthand for environment details- that kind of thing. I will say that Yuhki Kamatani has amazing visuals and that it'd be cool to try to incorporate more visual metaphors like they do.
DGH: How do you envision your work impacting readers, particularly those who identify as LGBTQIA+? What messages or emotions do you hope to convey through your stories?
REM: I think just telling a queer magical kid story is impactful in and of itself. After all, queer folk can have magical adventures and save the town/world too! Magical Boy is something I wish I'd had when I was younger and we've had younger readers come up today saying how excited they were to see Basil's story so that tells me our message is coming out loud and clear.
DGH: Who is your favorite Federation Captain, and why?
REM: Oh gosh, no judgements please but I've never watched much Trek… That being said I DID watch Next Generation and I think Picard is a fantastically complex character.
(That was a close one, Beck. I was worried for a second. Everyone here knows I have strong opinions. Anyway, even now, we all know Jean Luc can get it. Then again, so can the new Captain Pike. Anyway, what was I saying? Let's geek out more when we see each other at Flame Con!)
While webcomics provide an excellent and accessible medium (and I love being able to load them up on my Kindle or phone when I travel), there's something extraordinary about holding a comic book in your hands. It brings the story to life in a unique way, immersing readers in vibrant artwork and captivating narratives. The creators of "Magic Boy Basil" understand this, and their desire to provide a complete and immersive experience led them to bring the series to print.
By supporting this Kickstarter campaign, you'll help make "Issue #5 – Magic Fight" a reality and ensure that "Magic Boy Basil" continues its positive impact on readers. Let's bring this extraordinary story full circle and place the power of "Magic Boy Basil" into your hands. Experience the magic, excitement, and heartwarming moments that await within the pages of this remarkable comic book. Back the campaign now and join us on this enchanting journey!
Title Image and all other images used with permission: The copyright of Magical Boy Basil belongs to Fireside Stories, LLC.