Melanie Gillman is a cartoonist and illustrator who specializes in LGBTQ books for kids and teens. They are the creator of the Stonewall Honor Award–winning graphic novel As the Crow Flies and Stage Dreams. In addition to their graphic novel work, they teach in the comics MFA program at California College of the Arts.
I had the opportunity to interview Melanie, which you can read below.
First of all, welcome to Geeks OUT! Could you tell us a little about yourself?
I'm a cartoonist who specializes in queer spec fic and colored pencil art!
What can you tell us about your latest book, Other Ever Afters: New Queer Fairy Tales? What inspired the collection?
A lot of the stories in Other Ever Afters originated as 24-hour comics! I've been participating in 24-hour comic day every year since 2016. I started drawing romantic queer fairy tale comics every year in part because I love the genre (and if you're drawing comics for yourself, there's no reason not to be as self-indulgent as possible about it), and in part, because fairy tales are short! It's a good storytelling format for something you want to be able to get done in a weekend.
What drew you to storytelling, particularly to the comics medium? Were there any favorite writers or stories that sparked your own love and interest in storytelling?
I've always been an avid reader and writer, but I didn't really fall in love with comics until college when I started stumbling across webcomics. In my early years, I was reading a lot of webcomics by people like Der-Shing Helmer, E.K. Weaver, Kate Beaton, and Lucy Knisley (who are all still active today and doing great work) – as well as any graphic novels I could scrounge up at my local library, which at the time was not a lot!
How would you describe your creative process?
It's an everyday process for me! I have set hours every day where I'm writing and drawing. It might not sound very romantic, but I'm a strong believer in schedules and habit-building – it's the best way to make steady progress on your creative work.
What are some of your favorite elements of writing/drawing? What are some of the most challenging?
I love the colored pencil process! (And you really have to love colored pencils to work with them at all, they're slow and labor-intensive as hell.) Coloring is the stage where I can turn on audiobooks and really get into the zone for hours – it's hard work, but it's also meditative and relaxing in a way.
Scripting is often the most challenging part of the process for me – but only because I have a serious perfectionist streak as a storyteller, so it's easy to get worked up second-guessing even really tiny decisions along the way. When you know you've gotten something right though, it's a high like nothing else.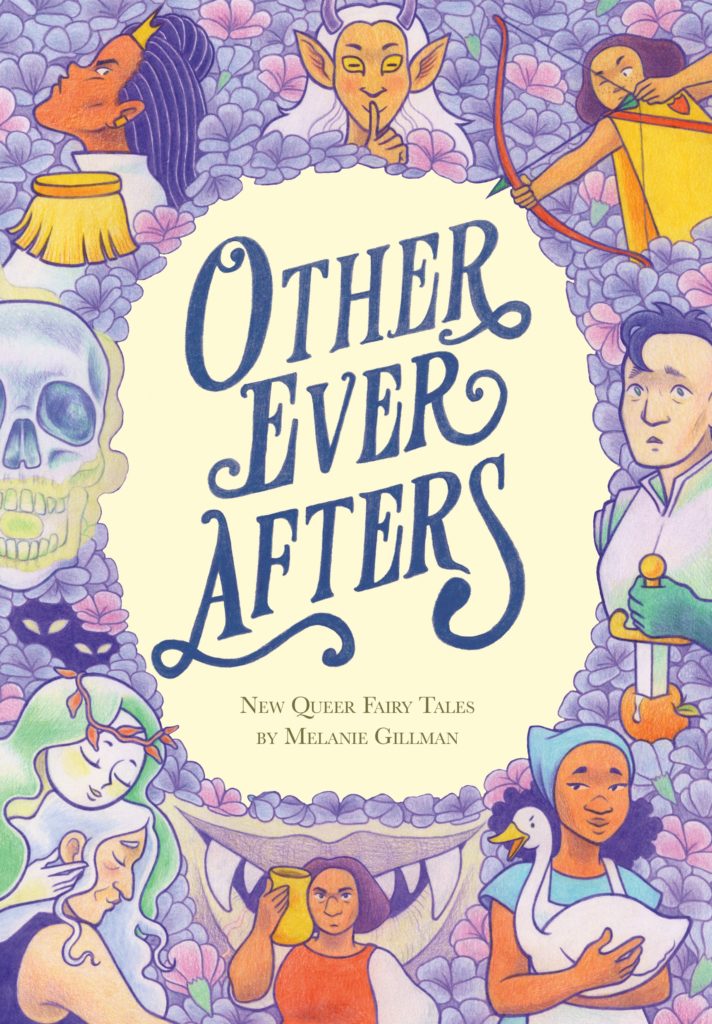 As a creative, who or what would you say are some of your greatest creative/artistic influences and sources of inspiration?
Outside of comics, I tend to read a lot of history and biology nonfiction, and that definitely worms its way into my comics in a lot of ways, even if most of it stays below the surface. I also will never ever pass up opportunities to visit weird niche local museums and historical sites and have gained a lot of valuable insight from that over the years, too. I think it's a good thing for storytellers to be curious about the world around them, and to be lifelong students in whatever fields naturally appeal to them. Learning is the compost that good stories grow from – it's never a wasted effort.
What's a question you haven't been asked yet but wish you were asked (as well as the answer to that question)?
I rarely get asked about acting in comics, but it's one of my favorite aspects of the medium! Comics have a lot of overlap with theater – you can think of every graphic novel as being a one-man show in a way, with the cartoonist performing every role. If you want to get better at this part of the craft, besides the obvious stuff (practice!), as silly as it sounds, I genuinely think it helps to listen to a lot of musicals and sing along. It's a way to train your brain to mimic professional actors' expressions and body language in a ton of wildly different roles, and to feel those movements in your own body. Also, as a bonus, this is something you can do while drawing your comics, so you're sort of doubling up on your practice there.
Besides your work, what are some things you would want readers to know about you?
I've gotten majorly into foraging as a pandemic hobby – if you ever want someone who can talk your ear off about eating acorns or wild mushrooms or the various tasty weeds that grow in people's yards, I'm your guy. On any given day, if I'm not drawing comics, I'm probably neck-deep in a bramble somewhere, filling up a container with blackberries.
Are there any other projects you are working on and at liberty to speak about?
Most of my forthcoming books haven't been announced yet, sadly! But I can say I'm working on a lot of horror lately, which has been a ton of fun.
What advice might you have to give to other aspiring graphic novelists, whether illustrators and/or writers?
For writers: practice drawing your scripts. Comics is a visual medium, and there are very important lessons about comics storytelling you won't learn without drawing. Even if all you can draw is stick figures, do that! You'll become a much better comics storyteller and a much better collaborator the more you do this.
For artists: you already know a lot about writing, even if you don't think you do. There are a lot of people out there who seem to have this funny idea that comic artists are not also writers, but those people are wrong. I don't think you can teach yourself how to draw comics without also learning a whole lot about how to write them. Approach this industry with the confidence that you are a visual storyteller with a full grasp of the medium, not a partial grasp.
Finally, what LGBTQ+ books/authors would you recommend to the readers of Geeks OUT?
We're incredibly lucky to be living in a time where we've got a wealth of queer comics out in the world to read, with more being published every year! If you enjoyed Other Ever Afters and want to read more fairy tale comics with a queer perspective, two books I would strongly recommend are The Magic Fish by Trung Le Nguyen and The Prince and the Dressmaker by Jen Wang.